Cracker Barrel Directors Vote
to Prohibit Anti-Gay Discrimination

Chain's Decision has Enormous Significance for Victims of Job Bias

10-Year Struggle Ends with Apparent Majority Vote on Resolution



Compiled By GayToday
Human Rights Campaign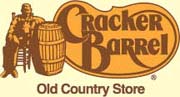 Old Lebanon, Tennessee-- Cracker Barrel's board of directors voted yesterday to add sexual orientation to the company's written non-discrimination policy. The change ends a decade-long struggle that began when Cracker Barrel issued a policy of firing employees who failed to "demonstrate normal heterosexual values." The Human Rights Campaign commended the board.

"This small step has enormous significance for every gay or lesbian employee who has ever experienced job discrimination," said HRC Education Director Kim I. Mills, who oversees the organization's workplace advocacy project, HRC WorkNet.

"Cracker Barrel has undergone important cultural changes in the last 10 years, but until now has resisted rewriting its non-discrimination policy. This long-awaited change is a watershed and we welcome it."

The board of CBRL Group Inc., the parent company of Cracker Barrel Old Country Stores and Logan's Roadhouse restaurants, voted unanimously to change the non-discrimination policy after its annual shareholder meeting November 26.

A shareholder proposal to add sexual orientation to the company's non-discrimination policy would have received a majority of the votes cast, a company official told HRC. But because no sponsor was present at the meeting to introduce the proposal, no formal vote was held. CBRL Group Inc. is based in Old Lebanon, Tennessee.

This was the 10th time such a resolution was put before CBRL shareholders. The resolution was sponsored by the New York City Employees Retirement System, NYCERS.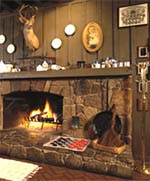 "I am pleased that Cracker Barrel has approved the NYCERS resolution that asked the company to implement non-discriminatory policies relating to sexual orientation and to add explicit prohibitions against such discrimination to its corporate employment policy statement," New York City Comptroller William C. Thompson said in a statement. "This is the result of a lengthy campaign by my office and the trustees of several of the city's pension systems. Working together, we hope to continue to push additional companies to enact other non-discriminatory policies in the future."

New York City Commissioner of Finance Martha E. Stark praised the move as well.

"We are proud of the role our pension fund has played in persuading Cracker Barrel to change its policies," said Stark, who chairs NYCERS. "Though it has taken 10 years of shareholder pressure to make this historic change, it is a major achievement for everyone who believes in equal employment opportunity for all."

Cracker Barrel drew national attention in 1991 when it instituted a company policy that called for terminating employees "whose sexual preferences fail to demonstrate normal heterosexual values which have been the foundation of families in our society." At least 11 workers were fired as a result. The company's blatant discrimination - which was legal in the states where it occurred and remains legal under federal law -- touched off a wave protests and boycotts at Cracker Barrel restaurants. Cracker Barrel later revoked the policy, which it once described as a "well- intentioned overreaction to the perceived values of our customers," but until now, had not expressly protected gay employees from workplace discrimination. In fact, the company recommended that shareholders vote against the sexual orientation resolution again this year. The measure would have garnered about 58 percent of the vote, according to numbers provided to HRC by a company official.

Cracker Barrel was one of only three companies to earn a zero on HRC's 2002 Corporate Equality Index, which rates major U.S. companies on their policies toward gay, lesbian, bisexual and transgender employees, consumers and investors.

Another company that had scored a zero, Lockheed Martin Corporation of Bethesda, Maryland., announced two weeks ago that it would add sexual orientation to its non-discrimination policy and begin to provide health insurance benefits to gay employees' domestic partners.

A total of 298 Fortune 500 companies include sexual orientation in company non-discrimination policies and 180 provide domestic partner benefits, according HRC WorkNet, which maintains the most comprehensive online database of employer policies. Private and public employers that have written polices that prohibit discrimination based on sexual orientation can be found at http://www.hrc.org/worknet.