Pen Points
Letters to GayToday
An Open Letter to Robert Epstein, PhD, the Editor of Psychology Today
Dear Dr. Epstein,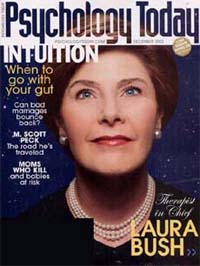 It is with horror and shame that I see you--a man of Harvard distinction and a University Research Professor at the prestigious California School of Professional Psychology at Alliant International University--defend a position on homosexuality with vocabulary like "healthy" and "unhealthy"--language that would have earned you high marks among certain "doctors" during the Third Reich. Your views on gay people, Dr. Epstein, have become a disgrace.

Instead of thinking and revisiting your comments on homosexuality (which would not earn you a Nobel prize, put mildly), you chose to attack people who are concerned about an ad which is the equivalent of claims that it is possible--through "reparative treatment"--to "convert" heterosexuals to homosexuals, or Jews to gentiles--a preposterous idea--even though the main issue is not that ad in Psychology Today but your defense, Dr. Epstein, of such conversion practices.

In your defense, you cite ONE article. As a college professor myself, I assure you, none of my freshman would be as ignorant as you were by basing any argument on ONE article, given the overwhelming scientific evidence on homosexuality. The poorest of my undergraduates has learned to at least ask questions, rather than spouting off the way you did. My first-year students, I hope, have learned enough to stay ethical and weigh an issue, rather than distributing flimsy, weak arguments.

But because you are in a position of power, both through your well-accepted academic connections and as editor of Psychology Today, you can, it seems, do whatever you please, even though you seem determined to make yourself the laughing stock of the academic community. I cannot recall anyone at Harvard who has that distinction.

Dr. Epstein, if it were not so serious, the whole issue could be entertaining and could easily be snapped up by the comedians at Saturday Night Live in a skit on a homophobic professor (Harvard and California) gone mad and spouting off. Alas, the letter that you are sending automatically to quite a few of those people who are sharing their concern with you (see copy below), only aggravates an already inflammatory situation.

I therefore urge you to take seriously the requests to reconsider your position. As it stands, you have managed to get a place in that corner of Madame Tussaud's Wax Cabinet with dusty but still creepy figures in history who claimed that Jews, Romanis, Blacks, "homosexuals," and women are inferior.

Get off your horse, Dr. Epstein, and study the research. If you are not willing to do that, simply resign and live out your fantasies about a world in which we have a cleaner, healthier world because all outsiders have been converted. If we cannot get rid of human beings who happen to love people of their own gender (the drastic Third Reich model), let's at least convert those "homosexuals" through some kind of "reparative" therapy. I can already hear the applause for your position from conservative Christians and other fundamentalists.

Let me be clear, Dr. Epstein, unless reason and a genuine scientific inquiry returns to the pages of Psychology Today, I will no longer recommend your publication to my students.

Please do not send me the same automatic response that you have sent to others. I expect more from a colleague. I do not expect a facile "mea culpa" but a rational approach with hard facts and scientific evidence--no more, no less.

Because of the gravity of the situation, I am sending a copy of this letter to various people and organizations to foster dialogue and a better understanding.

Kind regards and shalom,
Martin Thomas, Ph.D.
---
A Reply from the Editor of Psychology Today

Thanks very much for your comment. PT is a commercial magazine, not an academic journal. The editorial and advertising departments are entirely separate from each other. That said, the APA's 1997 resolution on sexual orientation, echoing the APA Ethics Code, states that we are obligated to "respect the rights of others to hold values, attitudes, and opinions that differ from our own." Some of the letters I have received in recent days - including yours - suggest that some advocates of gay rights are unwilling to respect any opinions that do not match their own. This reflects badly on the gay community, in my view. As far as the effectiveness of reparative therapy, I suggest that you examine this recent review, published in an APA journal: Throckmorton, W. (June 2002). Initial Empirical and Clinical Findings Concerning the Change Process for Ex-Gays. Professional Psychology: Research and Practice. I do appreciate your interest. We might explore this matter in an upcoming issue. Sincerely, /re

Robert Epstein, Ph.D.
Editor-in-Chief, Psychology Today
---
Psychology Today Editor's Justifications Mislead

The references to sexual orientation in the psychiatrist's "Diagnostic and Statistical Manual of Mental Disorders" cited by Psychology Today editor Robert Epstein (Gay Today, 10/16/02) to justify an ex-gay group's ad are misleading because they were designed to appease psychotherapists who opposed removing homosexuality as a mental disorder, which is documented in the November 1973 issue of The American Journal of Psychiatry.

The Diagnostic and Statistical Manual does not recommend sexual orientation conversion as a treatment, but it does allow mental health providers to get paid for the legitimate treatment of gays who are suffering from society's "persistent and marked distress" over homosexuality.

One of the references to sexual orientation applies to any patient, whether they are homosexual, heterosexual, or just homophobic, that has a "persistent and marked distress about sexual orientation," which is "not otherwise specified" in the manual as a "sexual disorder." (See p. 582 of the current DSM-IV-TR 2000) A "not otherwise specified" diagnosis is often used for patients that don't meet all of the DSM diagnosis criteria for the main category.

Another reference (p. 741, DSM-IV-TR 2000) is in the "identity problem" category, which is defined as "uncertainty about multiple issues relating to identity such as long-term goals, career choices, friendship patterns, sexual orientation and behavior, moral values, and group loyalties" that are not considered to be a mental disorder. Significantly, the words "sexual orientation" are not included in the DSM index.

A few psychiatrists and psychologists have been misusing DSM diagnostic categories, which permit them to bill medical insurance plans, to fund sexual orientation conversion therapy programs.

This is dishonest because even the longtime ex-gay movement leader Bob Davies said, in a January 7, 2002 Christianity Today interview, that ex-gays retain homosexual feelings. These types of fraudulent psychotherapy treatments have unfortunately prompted many insurance plans to not cover any necessary mental health treatment, even if it has been proven to be medically safe and effective.

The existence of "happy ex-gays" only proves that some people can change their sexual behavior just as priests do when they choose perpetual celibacy, which everyone agrees doesn't change their sexual orientation. It doesn't prove that ex-gays have changed their sexual orientation or that every gay person can be celibate for life without experiencing psychological harm.

The fact that some gay people want to change their sexual orientation doesn't justify the risk of sexual orientation conversion therapy, which has hurt many people. Ethical doctors don't provide dangerous treatments just because some patients are ignorantly asking for it.

Homosexuals often asked doctors for and got castrated according to a May 1934 article in The American Journal of Psychiatry. Castration is now known to cause other medical problems and only a quack would perform castrations to cure homosexuality today.

I challenge doctors, who believe that sexual orientation conversion is harmless, to convert their own identity from straight to gay for a year and then back again to prove it is safe. Ethical doctors have historically tested treatments on themselves first, to avoid harming others.

I noticed that Wayne Besen's HRC response (Gay Today, 10/17/02) said Holocaust revisionist Scott Lively contributes to the ex-gay group endorsed by the editor of Psychology Today.

Lively is infamous in Oregon for collaborating with current U.S. Senate candidate Lon Mabon to place repeated anti-gay "Children Protection Act" initiatives on the Oregon ballot. Lively assaulted an Oregon gay activist and was forced to pay the resulting lawsuit settlement before he could be licensed to practice law in California. Fortunately, their anti-gay ballot measures have been defeated, but it terrifies me that nearly half of all Oregon voters are still anti-gay.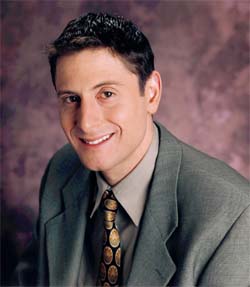 HRC's Wayne Besen responded to the Psychology Today article in the Oct. 17 issue of GayToday

I've read Psychology Today since 1969 and I don't recall them ever endorsing anything that could harm their readers so much as what this ex-gay ad will do. I pray that their position is only due to ignorance or their financial desperation for ad dollars rather than a premeditated plan to promote charlatan ex-gay groups.

Thomas Kraemer
---
Sources:

"Diagnostic and Statistical Manual of Mental Disorders, Fourth Edition, Text Revision 2000, (DSM-IV-TR)," Sexual Disorders Not Otherwise Specified, p. 582, Additional Conditions That May Be a Focus of Clinical Attention, Identity Problem, p.739-741.

Robert J. Stoller, M.D., Judd Marmor, M.D., Irving Bieber, M.D. Ronald Gold, Charles W. Socarides, M.D., Richard Green, M.D. and Robert L. Spitzer, M.D., "A Symposium: Should Homosexuality Be in the APA Nomenclature?" The American Journal of Psychiatry, November 1973, Vol. 130, No. 11, pp. 1207-1216

Chris Bull, "Much Ado About Changing," The Advocate, 6/19/01, pp. 30, Dr. Spitzer interview

Michelangelo Signorile, "The Ex-gay saga continues," 5/24/01, www.gay.com, commentary on Spitzer's talk at a psychiatrist's meeting

"Ex-Gay Sheds the Mocking Quote Marks," Christianity Today, January 7, 2002, pp. 52-56, Bob Davies interview

Hugh Galraith, M.D., "Constitutional factors in homosexuality," The American Journal of Psychiatry, May, 1934, Vo1. 90, pp.1249-1270