Americans feel toothpaste could do more to remove bacteria, according to a recent survey. Similarly, only 52 percent feel that their current oral health care routine is very effective at removing bacteria.
While the survey showed that Americans may not be doing all they can to achieve optimal oral health, many feel that the oral care products could do more to remove bacteria.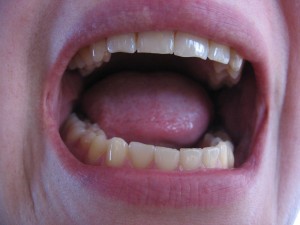 Fortunately, there are recent advancements in the oral health care industry that provide an effective oral health care routine and penetrate hard-to-reach areas of the mouth. The makers of Aquafresh and Sensodyne have recently introduced a breakthrough technology in toothpaste, called iso-active Foaming Gel. Iso-active has a revolutionary delivery system that disperses active ingredients quickly, reaching the surfaces between the teeth to provide a whole mouth clean.
"With 40 percent of the tooth surface in between the teeth, it is important that we are getting in those hidden areas of the mouth to achieve overall oral health," says Dr. Kourosh Maddahi, a nationally recognized, Beverly Hills-based dentist. "The unique foaming action and advanced delivery of iso-active ensure my patients are getting in to those hard-to-reach areas for a deep clean."
Both Sensodyne and Aquafresh iso-active are now available at most drug, grocery and mass merchandise retail outlets nationwide. For information, and to find out which option best matches your oral care needs visit www.Aquafresh.com or www.Sensodyne.com.
By ARAcontent