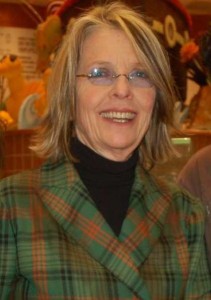 Diane Keaton blogging for HBO?
Well, not exactly. Diane Keaton is in talks to play a blogger for a new HBO comedy called Tilda. The series, currently in development, comes from gay director Bill Condon (Dreamgirls) and Tell Me You Love Me creator Cynthia Mort (former girlfriend of Jodie Foster). If Keaton signs on sheâ??ll play a powerful Hollywood news blogger who, it seems to bear repeating, is not based on powerful Hollywood journalist Nikki Finke of Deadline.com. Of course, that concern over any real-life resemblance is way less important than the hopeful prospect of Diane Keaton finally appearing in a comedic project thatâ??s actually funny. Itâ??s been awhile since that happened. A long while. Yes, Because I Said So and Mad Money, weâ??re looking at you.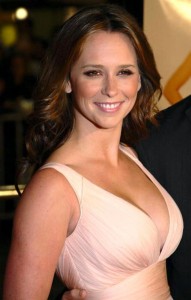 Jennifer Love Hewittâ??s prostitution project
Anything that reminds Romeo of Tori Spellingâ??s classic TV movie Co-ed Call Girl has to be a good thing. And just the description of this one smells like intentional camp. In an upcoming Lifetime original movie, as yet untitled and based on a true story, Cybill Shepherd (The L Word) will play a body waxer in an all-female salon who finds out that her Texas homecoming queen daughter (Jennifer Love Hewitt) is working as a prostitute to make ends meet. It could be the body waxing detail that makes it read like comedy, but for all we know itâ??s a tear-jerking drama or urgently topical economic downfall-themed film thatâ??ll require several boxes of tissue. When Cybillâ??s Motherâ??s Day gift is bought with trick money, itâ??ll no doubt pack at least some kind of emotional response from viewers. Stay tuned.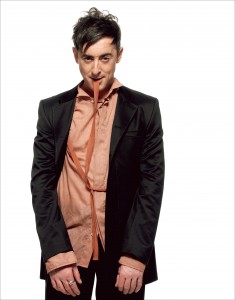 Everything is Smurfy for gutsy Alan Cumming
He may have just been excommunicated from the Church of Scotland for publicly announcing his atheism (thatâ??ll do it), but donâ??t cry for Alan Cumming. Heâ??s got work lined up for a very long time. Romeoâ??s two favorite concepts on the Cumming docket? Two animated features, of course. Sir Billi, due to open later this year, will feature the funny Scot as â??Gordon the Goat,â? whose insistence that heâ??s actually a dog causes trouble for those around him. Sean Connery lends his voice to that one, as well. And for his biggest film of 2011, Cumming will voice â??Gutsy Smurfâ? in The Smurfs. Romeo already reported on the participation of Neil Patrick Harris in the film, but since then the cast list has grown exponentially: Gleeâ??s Jayma Mays Modern Familyâ??s Sofia Vergara, Anton Yelchin, Hank Azaria, Katy Perry, George Lopez, Fred Armisen and comedy legend Jonathan Winters. So what started as a strange joke just gets smurfier and smurfier. Translation: We sort of want to see it now.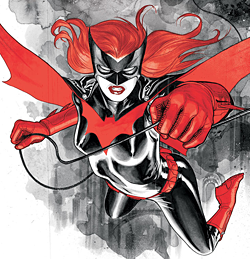 Batwoman goes solo
This is a big deal. A lesbian superhero is getting her own comic book. The popular character Batwoman â?? aka lesbian Kate Kane â?? will branch out from the Detective Comics anthologies this July as the star of her own comic book. For DC comics to launch this title means history is about to be made. And itâ??s not just a gimmick. One of the artists behind Batwomanâ??s evolution, J.H. Williams III, is at the helm and is committed to making her a complex rather than simply salacious character and the fan base is already stoked for the first issue. In other words, someone somewhere is about to write a script for Kristen Stewartâ??s agent to read. Yes, thatâ??s speculation. And yes, Romeo is already fantasy-casting the movie. Why not? It should happen.
Romeo San Vicenteâ??s lifelong Super Friends fixation involves a lot of highly detailed fantasies about Aquaman. He can be reached care of this publication or at DeepInsideHollywood@qsyndicate.com.