May is Mental Health Month — did you know that depression is the leading cause of disability in people ages 15 to 44? If you take an antidepressant, there is important information you should know before you go to the pharmacy to pick up your prescription: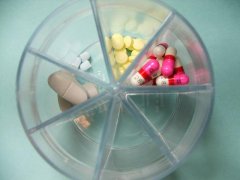 Cost isn't everything
Today, the cost of health care is top of mind for many Americans. While times are challenging, it is important to remember that there is no substitute for good mental health.
Some medicines may have a lower price tag, but when it comes to your mental health, pay close attention to what you are getting. Your doctor carefully considered your symptoms and reviewed your medical history before choosing an antidepressant for you.
Antidepressants are not interchangeable
If your antidepressant is switched at the pharmacy, you could be getting a different medication. Double-check that your antidepressant prescription is filled exactly as written by your doctor.
"Physicians consider several factors before selecting a particular medication to treat your symptoms. If your doctor prescribed an antidepressant for you, make sure the pharmacy fills your prescription exactly as written, especially if you are doing well on treatment," says Dr. Roger Cadieux of the Penn State University College of Medicine.
Before your next visit to the pharmacy, keep in mind:
* Antidepressants are not interchangeable.
* Your doctor considered multiple factors before selecting an antidepressant to treat your symptoms.
By ARAcontent