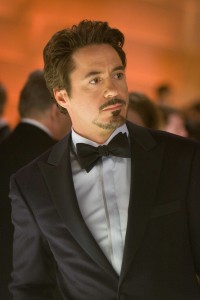 Robert Downey Jr. circles Oz
In a way, Robert Downey Jr. is currently best known for playing the most indestructible Tin Man of all time. So if the Iron Man star decides to make a journey to Oz as the Wizard in an upcoming adaptation, whoâ??d be surprised? Sam Mendes is already on board to direct Oz The Great and Powerful, based on the L. Frank Baum books that spawned one of the most gay-loved films of all time, The Wizard of Oz. And now Downey is in talks to play the man behind the curtain. Nothingâ??s set in yellow brick just yet, but this could turn out to be really cool. Romeoâ??s just glad that the go-to guy for this sort of thing, Johnny Depp, wasnâ??t first on the list and risking over-saturating his career popularity sponge. Meanwhile, wouldnâ??t Kick-Ass star Chloe Moretz be a great already-against-type choice to play Dorothy? You know, as long as she didnâ??t have to say that C-word again.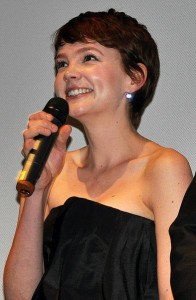 Mulligan inking up for Dragon Tattoo
Already a cult hit in arthouse cinemas stateside, the Swedish thriller The Girl With The Dragon Tattoo is set to invade Americaâ??s movie consciousness with an English version of its sinister brand of suspense. And itâ??s appropriate that nervy director David Fincher (Fight Club, Zodiac) is taking on the remake; itâ??s that kind of convoluted, unsettling mystery. So far, so good. But now comes the news that Carey Mulligan, the Oscar-nominated star of An Education, may take on the central role of troubled, surly, bisexual, violent, dragon-tattoo-sporting computer hacker Lisabeth. Some are already declaring Mulligan too cute for the part. But thatâ??s why they call it acting, folks. A little jet-black hair dye, a nose ring and some kick-boxing lessons and Mulligan will probably do the role plenty proud. Look for this one to get all dark and moody sometime in 2011.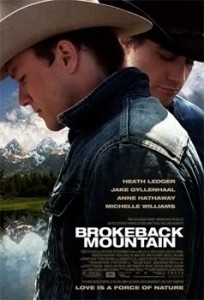 The first gay kiss in Bollywood
For a country where, until just recently, even a heterosexual smooch was considered taboo, the news that a new Bollywood film will feature Indian cinemaâ??s first gay kiss is almost downright shocking. The film in question, titled Dunno Yâ?¦ Na Jaane Kyun, is a drama about a gay relationship and is already being talked about as Indiaâ??s own Brokeback Mountain. Now, this news would be a blip on Americaâ??s culture screen if it werenâ??t for the fact that Bollywood films have developed an increasingly strong presence in the American market, with more titles than ever coming to the U.S., several of them outgrossing the English language competition. So when Dunno Y opens in India in a few weeks, donâ??t be surprised if it winds up in a multiplex near you sooner rather than later. The best part: thereâ??s usually always at least one big song and dance number in Bollywood films. Dunno Y that is but Romeo likes it.
Hopelessly devoted to Grease
Over 30 years ago, the film version of a pretty cheesy stage musical hit screens. And it was pretty cheesy itself. And immensely popular. Grease spawned millions of album sales, posters and T-shirts, a bad sequel, an even worse re-teaming of its stars John Travolta and Olivia Newton-John in the weird flop Two of a Kind and countless drag queen impersonations of Stockard Channing singing There Are Worse Things I Could Do. Now, buoyed by the popularity of both karaoke and the success of special event screenings where audiences sing along with the film as lyrics are subtitled on screen, here comes your chance to see and participate in Grease Sing-Along when it opens in theaters later this summer. Will it play near you? That depends on how heavy a concentration of homosexuals your city has. In other words, sorry small towns but you kind of brought this situation on yourselves.
By Romeo San Vicente
Romeo San Vicente always liked Marty Maraschino best. He can be reached care of this publication or at DeepInsideHollywood@qsyndicate.com.