Eight AIDS activists were arrested May 13 in Manhattan for lying down in Madison Avenue to protest President Barack Obama's alleged "broken promises" on global AIDS funding.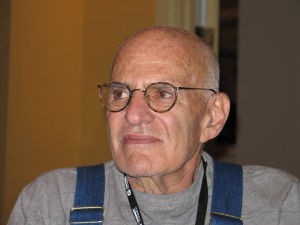 Obama was speaking inside the St. Regis New York hotel at a fundraiser for the Democratic Congressional Campaign Committee.
According to Housing Works, which assists homeless people with HIV and took part in the demonstration, about 500 people joined the picket.
"Obama's broken promises for global AIDS funding mean people will die because they cannot afford a 'cocktail' of HIV/AIDS medication," said protester Henry Bennett from ACT UP/Philadelphia. "Obama gave them hope, then he took it away."
The demonstrators said that during the presidential campaign, Obama pledged far more money to the global fight against HIV than has been forthcoming. According to Housing Works, candidate Obama promised to "at least double the number of HIV-positive people on treatment."
"Obama's commitments to fighting AIDS have not even kept pace with inflation, let alone increased to the level he promised," the group said. "Flat-funding for the U.S. President's Emergency Plan for AIDS Relief (PEPFAR) means that people who were tested for HIV under U.S.-sponsored programs and promised treatment when they got sick are now being turned away."
Veteran AIDS activist Larry Kramer took part in the demonstration.
"Reassemble! Reunite!" Kramer told the group. "Fight back once more with the passion and honor and truth and unity and brotherhood as we once did. We once accomplished miracles (via AIDS activism). Why do we not recall our glorious fights and build anew upon them?"
For more information, see tinyurl.com/hivdemo1. For photos, see tinyurl.com/demopics. For Kramer's full speech, see tinyurl.com/lkspeech.
By Rex Wockner