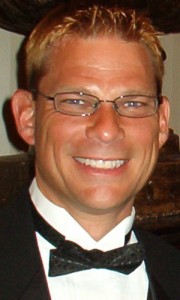 In 2001, as Chicago was bidding to host the Gay Games, Kurt Dahl decided to lend a hand. He didnâ??t know much about the Games â?? he vaguely recalled something about Greg Louganis diving a few years earlier â?? but he figured his background in banking and finance could help.
Chicago won the bid. By the time Gay Games VII kicked off in 2006, Dahl was the treasurer.
His story is not unique. â??A lot of people â?? even in the gay community â?? donâ??t know about the Gay Games,â? he says.
Which means that Gay Games VIII â?? set for Cologne, Germany from July 31 to Aug. 7 â?? faces the quadrennial challenge: Telling the world what the Gay Games are, and why theyâ??re important.
Over 12,000 participants from more than 70 countries know. They understand the Gay Games are about â??participation, inclusion and striving for personal bests.â? They know the Games are open to everyone â?? gay and straight; male, female, transgender and transsexual â?? regardless of â??religion, nationality, ethnic heritage, political convictions, athletic skills, physical capabilities, age or physical condition.â?
They also know that the Gay Games includes not only sports â?? ranging from soccer and volleyball to bodybuilding, figure skating, golf and chess â?? but â??culture.â? Two-thousand participants will be singers, musicians, visual artists, dancers and cheerleaders.
Like the Olympics (though legal issues prevent the Gay Games from using the â??Oâ? word), the Gay Games Village is part of the draw. There are plenty of opportunities for participants to mix and mingle.
As at every Gay Games, an International Rainbow Memorial Run will commemorate the victims of HIV-AIDS and breast cancer. Yet nearly three decades after the first Gay Games â?? held in 1982 in San Francisco â?? getting people to understand the reason behind the Games is still hard.
The difficulty starts with the complex relationship many gay men and lesbians still have with athletics. â??A lot of us grew up feeling uncomfortable with sports,â? Dahl explains. â??The Gay Games allow us to be who we are. We can participate openly, and meet other LGBT people. You donâ??t have to be an elite athlete to take part. Just trying to do your personal best in front of the world is a great opportunity. Itâ??s an enriching life experience. Itâ??s powerful to watch it happen, too.â?
When the Gay Games were in Chicago â?? an open, diverse, welcoming city â?? some people still did not understand. There was what Dahl calls â??an undercurrentâ? of anti-Gay Games feeling, and some picketing.
Cologne seems ready to embrace the Games. â??Iâ??ve been there several times already,â? Dahl says. â??The people there are very proud to be hosts. Europeans in general have always embraced the Gay Games movement.â?
The Gay Games have alternated between Caucasian-dominated sites â?? other host cities have included Vancouver, Amsterdam and Sydney â?? and the 2014 Games are set for Cleveland. But multi-sport gay clubs have sprung up in places like Chile and Argentina, and Dahl calls South America â??an untapped market.â?
Johannesburg was one of three cities vying for the 2010 Games. Dahl says there is â??no reasonâ? the South African metropolis canâ??t host the 2018 Games.
Dahl â?? whose official titles are co-president of the Federation of Gay Games, and vice president of host relations â?? wants to make sure the LGBT community knows about this summerâ??s event. Among the attendees will be Australian Olympic gold medal diver Matthew Mitcham. Heâ??ll be involved in several activities â?? though not as an active diver.
â??Iâ??m excited to be part of something so important for our communities around the globe,â? Mitcham says. â??This event brings lesbian and gay life out on the court, onto the track and into the pool.
â??Participating at the Gay Games is a great chance for all gays and lesbians to show that we as a community are not like the stereotypes the straight media loves to portray. I will take time off from training and travel to Cologne, since I strongly feel we have to celebrate our own values and help others accept that it is OK to be different.â?
Dahl is excited that the 20-year-old Mitcham will be in Cologne. â??He is a fantastic role model, especially for younger people. He is focused and successful in his sport and doesnâ??t have to hide being gay. Dr. Tom Waddell, the Gay Games founder, would have been so proud of that.
But the Gay Games are as much about non-elite athletes as they are about Olympic gold medalists.
â??Come to Cologne!â? Dahl urges the world. â??See what the Gay Games are all about. If you donâ??t already participate in gay sports or cultural events, get involved.
â??Itâ??s great fun. Youâ??ll make excellent friendships, and enrich your life. My partner and I have met some of our closest friends through gay softball. It could be a life-changing event.â?
Dan Woog is a journalist, educator, soccer coach, gay activist, and author of the "Jocks" series of books on gay male athletes. Visit his website at www.danwoog.com. He can be reached care of this publication or at OutField@qsyndicate.com.