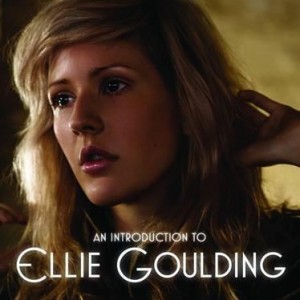 Already a success in her native England, 23 year-old UK singer and songwriter Ellie Goulding is scheduled to make her stateside debut with her US debut EP, An Introduction To Ellie Goulding out September 21 on Cherrytree / Interscope. Produced by Starsmith, Gouldingâ??s full length release Lights shot to #1 on the UK chart in March 2010. The focus track, â??Starry Eyedâ? has already received over 10 million views on YouTube.
Ellie has received numerous accolades from her motherland in the form of The Critics Choice Award at the 2010 Brit Awards & topped the BBC sound of 2010 poll. Gouldingâ??s debut CD has garnered much critical praise. NME calls Lights, â??never less than stunningâ?¦it marks the emergence of a smart, sincere and talented new pop star,â? and Q declares, â??There is undeniable greatness afoot here.â? After early support slots with â??Little Bootsâ? and â??Passion Pitâ?, Ellie has just sold out her third UK headline tour. UK festival performances–Glastonbury, Festival, V Festival, Lovebox and T in the Park–earned her rave reviews.
Described as â??electro-folk-acoustic-pop,â? Ellieâ??s songs mix heartfelt emotion with other-worldly atmospherics, spinning electronica into dreamy warmth. If you see her live, you can expect to see her play guitar and drums.
Goulding, who will make her maiden voyage to the US in support of AN INTRODUCTION TO ELLIE GOULDING, is scheduled to perform in Los Angeles at The Roxy on September 28th and in New York on September 30th at Hiro Ballroom. In 2011 Ellie will return stateside to support a special version of her US full length release of LIGHTS.