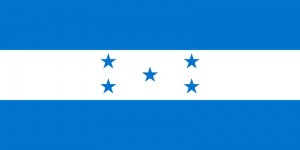 Honduran police officer Amado Rodríguez Borjas will spend 10-13 years in
prison after being convicted Sept. 9 in a stabbing attack on a transgender
woman in Tegucigalpa.
The woman, Nohelia Flores Álvarez, was abducted and stabbed 17 times on
Dec. 18, 2008, after she refused to have sex with Rodríguez when he
approached her in public, Human Rights Watch said.
"The case was fraught with acts of intimidation, with police, a witness
and prosecutors as well as Nohelia threatened by anonymous attackers and
callers," said HRW researcher Juliana Cano Nieto. "On March 21, unknown
men kidnapped Nohelia and threatened to kill her if she continued with the
case. She was shot in the arm in the ensuing struggle with the kidnappers
but managed to escape."
The Inter-American Commission on Human Rights ended up providing
protection to Flores and some other people involved in the case.
Human Rights Watch says that "nearly every" transgender person it has
spoken with in Honduras has told of personal "harassment, beatings and
ill-treatment at the hands of police."
By Rex Wockner