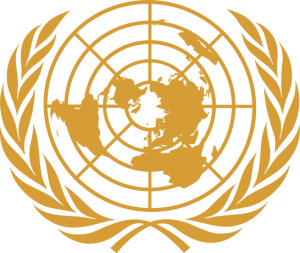 UNITED NATIONS (Reuters) – The United States vowed on Friday to seek to restore to a U.N. General Assembly resolution against unjustified executions a reference to killings due to sexual orientation, cut out by Arab and African states.
The assembly passes a resolution condemning extrajudicial, summary and arbitrary executions and other killings every two years. The 2008 declaration included an explicit reference to killings committed because of the victims' sexual preferences.
But this year, Morocco and Mali introduced an amendment on behalf of African and Islamic nations that called for deleting the words "sexual orientation" and replacing them with "discriminatory reasons on any basis."
That amendment narrowly passed last month by a 79-70 vote in an assembly committee dealing with human rights, angering gay and lesbian groups.
U.S. Ambassador Susan Rice told a gay and lesbian event at the United Nations on Friday that she was "incensed" by the committee vote and would seek to have the reference put back when the resolution goes to the full assembly on December 20.
"We're not done yet," Rice said at the event marking Human Rights Day. "We are going to fight to restore the reference to sexual orientation. We're going to stand firm on this basic principle. And we intend to win."
New York-based Human Rights Watch welcomed Rice's remarks. "Words do have a meaning at the U.N., and reintroducing the reference to sexual orientation in the resolution could help put an end to the hateful killing of people based on their sexual orientation or gender identity," said Boris Dittrich.
The resolution specifies many other types of violence, including killings for racial, national, ethnic, religious or linguistic reasons and killings of refugees, indigenous people and other groups.
Addressing the same event, U.N. Secretary-General Ban Ki-moon said it was "not right" that homosexuality was considered a crime in more than 70 countries, and pledged to work for its decriminalization.
"When there is tension between cultural attitudes and universal human rights, universal human rights must carry the day," he said.
Ban related that a Ugandan gay rights activist had appealed to the United Nations at a New York event on Thursday for help in fighting legislation around the world discriminating against gays and lesbians. "And that is what we will do," the U.N. chief said.
By Patrick Worsnip
(Editing by Eric Walsh)