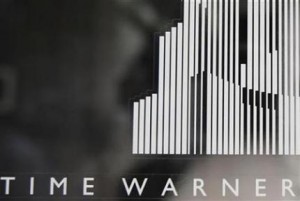 NEW YORK (Reuters) – Sinclair Broadcast Group Inc said it has been unable to reach a programming agreement with Time Warner Cable Inc, meaning millions of homes could lose some of their local stations on New Year's Eve.
Sinclair said Time Warner Cable rejected its proposal asking for a monthly increase of 10 cents per subscriber and declined to provide a counter-offer.
The broadcaster, which transmits local TV station affiliates like Fox and ABC channels, said Time Warner Cable had effectively ended negotiations, and as result the cable company would no longer carry its stations on its systems after midnight on Dec 31.
Time Warner Cable denied it had ended negotiations with Sinclair. "Sinclair's statement is false," it said in a statement. "Time Warner Cable has at no time told Sinclair that we were terminating negotiations."
Sinclair said the agreement with the No. 2 U.S. cable company relates to the carrying of 33 television stations received by more than 8.5 million homes. It could affect Time Warner Cable and Bright House Networks customers in cities including San Antonio, Tampa and Columbus, Ohio.
Cable companies pay broadcasters like Sinclair to run their local stations on their cable networks, and negotiations over the fees sometimes result in these kinds of disputes.
Time Warner Cable has been at the center of several public programming disputes in the last two years ,including a drawn-out battle with Walt Disney Co's over ABC and its cable channels which was resolved in September without losing any programming.
Cablevision Systems Corp lost News Corp's Fox stations for 15 days in October before reaching a new agreement.
(Reporting by Yinka Adegoke. Editing by Robert MacMillan)