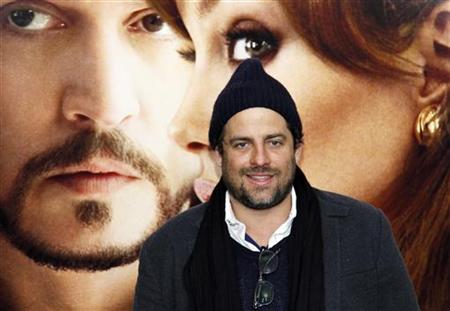 Forget song and dance at the Oscars. Get ready for action, adventure and special effects when the world's top movie honors are given away in Hollywood next February.Oscar organizers on Thursday picked
Brett Ratner
, the director of movies such as the "Rush Hour" cop series and comic book flick "X-Men: The Last Stand" to co-produce the upcoming Academy Awards alongside veteran
Don Mischer
.
The move is a distinct departure from recent years in which the Academy of Motion Pictures Arts and Sciences has focused on comedy, variety and elaborate song-and-dance numbers by hosts or co-hosts including Anne Hathaway and Hugh Jackman.
For this past February's show, the producers were Mischer and Bruce Cohen, who helped bring dramas such as "American Beauty" and "Milk" to movie theaters. Last year, the producers included Adam Shankman, director of the musical "Hairspray."
Academy President Tom Sherak said Ratner had a love of film and possessed a knowledge of showbusiness that made him an impressive candidate when Sherak discussed the producing duties with him.
"He's unbelievably creative and knows how to take risks that are both interesting and inspiring," Sherak said in a statement.
The Academy's choice of a director or producer known for big-budget Hollywood flicks is not unprecedented. In 2007, for instance, the Oscar telecast producer was Laura Ziskin, who also produced the first "Spider-Man" movies.
Still, it is an unusual move and points to the Academy's need to lure younger viewers who enjoy big-budget, effects-filled movies. Along with his film work, Ratner has made TV series, music videos and commercials. He most recently produced the R-rated comedy "Horrible Bosses."
"It will be fantastic to work with a live television master like Don (Mischer) to meld the glamour of legendary Hollywood with the enormous talents who thrill moviegoers today," Ratner said in a statement.
Mischer is a veteran of Hollywood award shows and special events. In fact, he was nominated for an Emmy for his work on this year's Academy Awards.
The upcoming Academy Awards honoring the films of 2011 will be held in Los Angeles on February 26 in a gala ceremony broadcast around the world.
LOS ANGELES (Reuters) – By Bob Tourtellotte(Editing by Zorianna Kit)