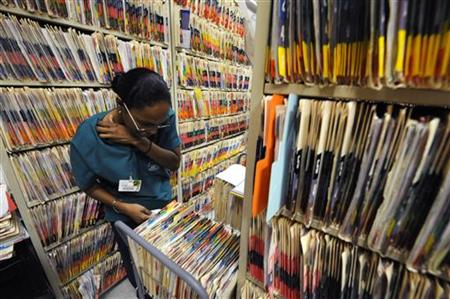 Communities known for paying the most on healthcare may not be spending as much as once thought, according to new data released on Wednesday.A Thomson Reuters study, touted as the first of its kind, examined private insurance claims for 23.5 million Americans across the U.S. in 2009. The findings identified "metropolitan statistical areas" throughout the country that spent the most and least on healthcare across demographics.
The study's researchers said the findings challenge the established literature that has traditionally used data from the Medicare program for the elderly to determine geographic spending variations for people of all ages.
The study looked at 382 communities throughout the U.S.
"The real world is actually more complicated than some people might think, and that the patterns you see for the Medicare population aren't exactly the same as the patterns you see for adults or children in the same areas," said William Marder, the study's lead author.
As Congress considers how to further cut federal spending ahead of a November deadline, including spiraling healthcare costs, the study shows that there may be better ways to project how healthcare cuts affect a community.
It highlighted McAllen, Texas, a community known for having the highest Medicare spending in the U.S. However, the new research puts McAllen on the list of the ten cheapest areas for individuals with employer-sponsored health insurance.
"What we're looking at here is that McAllen, Texas is actually a pretty cheap place when you start looking at people under age 65," said Marder. He added that the findings should give policymakers pause before they change the healthcare system of the area without understanding the spending system more deeply.
The study did not examine the causes behind McAllen's spending disparity. Previous studies by the Dartmouth Atlas project on healthcare have attributed its high spending to McAllen doctors performing more tests and diagnostics than in similar towns.
The Thomson Reuters study also looked at spending patterns. Researchers found that spending depended on age and the type of procedure. Marder attributed the spending variations to a community's use of services, like doctor's visits and hospital stays.
In general, the research identified Ogden and Clearfield, Utah as the area spending the least on healthcare for the commercially insured at $2,623 per person. Anderson, Indiana was the most expensive area at $7,231 per person.
WASHINGTON (Reuters) – By Andrew Seaman(Reporting by Andrew Seaman; Editing by Bernard Orr)