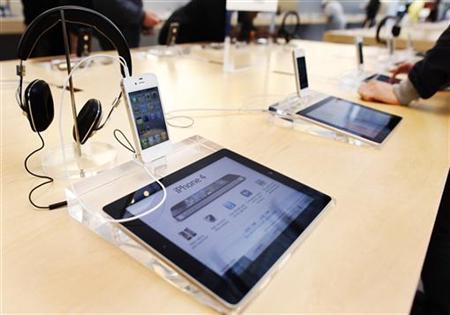 Wal-Mart Stores Inc's
Vudu
video-streaming service launches on
Apple
Inc's
iPad
on Wednesday, but it doesn't come with the type of app that's common on the best-selling tablet computer.
Wal-Mart
said
iPad
users can now go to
vudu
.com to buy or rent 20,000 movies and TV episodes to watch instantly.
Once bought or rented, the videos can be viewed online or through more than 300 devices including Internet-capable HDTVs, Blu-ray Disc players and the Sony's PlayStation 3, Wal-Mart said.
Such services often come with an app that lets iPad users access content directly from the tablet's home screen. Wal-Mart said a Vudu icon can be put on the iPad home screen, but when users touch it, they will be taken to Vudu's website to buy content.
"It's not an app," said Edward Lichty, general manager of Vudu. "It's an all-browser experience. But you access it in a similar way."
Apple introduced new terms and conditions recently that required publishers to give the company 30 percent of the price of any content they sell through apps. Since then, some providers, including Amazon.com Inc, have changed the way their apps work to avoid sharing revenue.
Vudu's Lichty said Apple's new terms and conditions were partly behind the way Vudu was launched on the iPad.
"The economic advantage of not having to pay Apple 30 percent was a factor," Lichty told Reuters.
SAN FRANCISCO (Reuters) – By Alistair Barr(Editing by Steve Orlofsky)