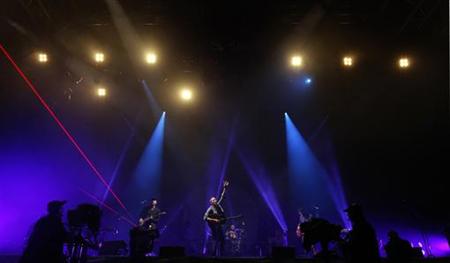 British rock band Coldplay announced on Friday they will release their fifth studio album on October 25 in the United States and a day earlier elsewhere
The group unveiled the new album's graffiti pop art reversible cover and its title "Mylo Xyloto," on its website, but did not explain what the album title meant.
The album's new single, "September," will be released on September 12, following the June release of "Every Teardrop is a Waterfall".
Lead vocalist Chris Martin told Billboard the album, co-produced by Brian Eno, does not fit into "any musical kind of box".
"I think we have a lot to prove to ourselves. There's no point in not going for it," he said in an interview published on Friday.
The band's fifth album, which will be released in digital, CD and vinyl formats, follows their 2008 album "Viva La Vida", which sold 2.8 million units in the United States.
NEW YORK (Reuters) – (Editing by Jill Serjeant)