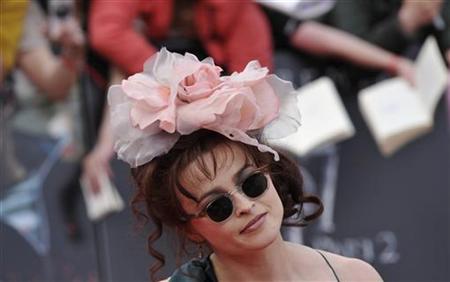 English actress Helena Bonham Carter and Irish actor Liam Neeson have joined the cast of comedian Ricky Gervais's new series "Life's Too Short," the BBC said on Friday.
The comedy is about a dwarf actor, played by Warwick Davis, who runs a talent agency for fellow dwarves but tends to take the best roles for himself.
It is to be aired later this year on BBC Two in Britain and, according to reports, on HBO in the United States in 2012.
Gervais, a major star in Britain and the United States for his award-winning comedy series "The Office" and "Extras," has described his new project as a cross between the two.
Like its predecessors, Life's Too Short is a fake documentary and is written and directed by Gervais and long-term collaborator Stephen Merchant.
Already announced as appearing in the series is Hollywood actor Johnny Depp and U.S. comic Steve Carell, who starred in the U.S. version of The Office.
LONDON (Reuters) – (Reporting by Mike Collett-White; Editing by Steve Addison)