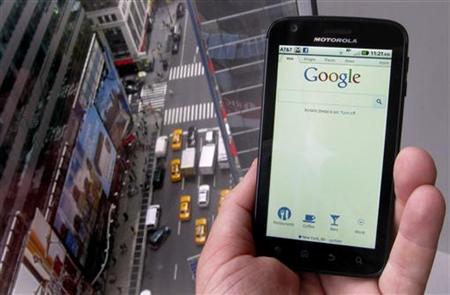 China's Commerce Ministry said it had not received an application for regulatory approval from Google Inc on its planned $12.5 billion purchase of Motorola Mobility Holdings.
Under Chinese laws, enterprises that run businesses in China and that earn annual revenues of 10 billion yuan ($1.55 billion) globally and 400 million yuan in China must seek government approval for a proposed acquisition.
"The ministry has so far not received any application for an anti-monopoly review," Shen Danyang, a spokesman at China's Commerce Ministry, said in response to the Google-Motorola deal.
He added, however, that the ministry has got an application and is reviewing Yum Brands Inc's offer to buy China's hot pot chain Little Sheep.
Yum announced in May it had offered to buy control of China's Little Sheep for $586 million. Yum's offer will take its stake to 93.2 percent from 27.2 percent.
Google reiterated on Wednesday what it said in its statement that the deal is subject to regulatory approvals in the United States, the European Union and other jurisdictions.
(BEIJING (Reuters) -Reporting by Langi Chiang and Koh Gui Qing; Editing by Jacqueline Wong and Ken Wills)