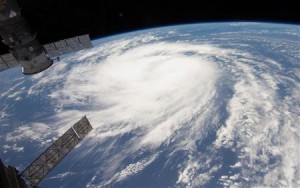 Tropical Storm Katia, which lost its Category 1 hurricane characteristics Thursday evening, is not expected to strengthen much on Friday, the U.S. National Hurricane Center said in its latest report.
At about 5 a.m. ET, Katia, located about 750 miles east of the northern Leeward Islands, was packing maximum sustained winds of 70 miles per hour (110 km/h).
There are no coastal watches or warnings in effect, the NHC said.
"Katia is moving toward the west-northwest near 15 mph (24 km/h) and a motion toward the northwest at a slower forward speed is expected for the next couple of days," the NHC said.
Tropical cyclones become named tropical storms when their winds exceed 39 miles per hour (63 km per hour) and become hurricanes when their winds reach more than 74 mph.
(Reuters) – (Reporting by NR Sethuraman in Bangalore)