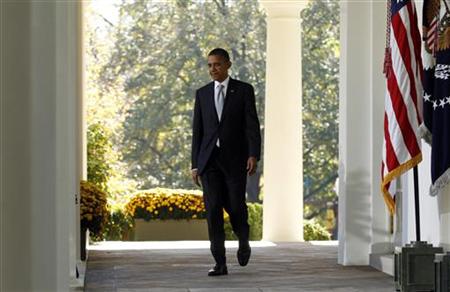 President Barack Obama will highlight his proposals on education in a visit to Philadelphia on Tuesday aimed at bolstering his support in a state that could be important to his re-election prospects in 2012.
On the trip to the election battleground state of Pennsylvania, Obama will unveil changes to Head Start, an early childhood education program that aims to better prepare poor children to start kindergarten.
An administration official said Obama will announce changes to the program that would require lower performing Head Start programs to compete for federal funding rather than automatically receiving.
The change is part of a series of executive actions Obama is rolling out under his "we can't wait" campaign.
By taking actions on the economy and domestic issues that do not require congressional approval, Obama wants to pressure Republican lawmakers over their resistance to his $447 billion jobs package.
Obama and Republicans have been sparring over funding for Head Start, with the White House seeking to shield it from cuts.
WASHINGTON (Reuters) – (Writing by Caren Bohan)