Television talk show host Rosie O'Donnell is engaged to girlfriend Michelle Rounds, her spokeswoman said Monday.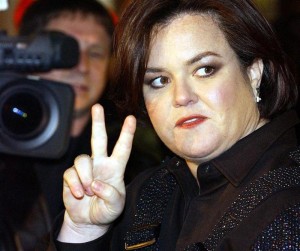 O'Donnell, 49, who hosts "The Rosie Show" on Oprah Winfrey's OWN network, has been dating 40-year-old Rounds, a headhunter for an IT company, since the summer, when the couple met in a Starbucks.
The comedian told her Chicago studio audience during a commercial break Monday about the engagement and later tweeted a picture of Rounds wearing a ring with the caption "so so so happy."
A wedding date has not been set, her spokeswoman said.
O'Donnell was previously married to marketing executive Kelli Carpenter after same-sex marriages were briefly legalized in San Francisco in 2004. The couple split in 2007, and have four children.
LOS ANGELES (Reuters) – (Reporting by Piya Sinha-Roy; Editing by Jill Serjeant)