In a landmark victory for same-sex parents, Lowenstein Sandler successfully represented a gay, interracial couple seeking custody of their twin daughters.  (A.G.R. v. D.R.H & S.H.. HUD-FD-09-1838-07.)  The fathers, who were married in California and joined in a civil union in New Jersey, had long desired to be parents and created embryos using the eggs of an anonymous donor.  The sister of the non-biological father agreed to carry the pregnancy.  After giving birth, she challenged the fathers' right to primary custody of the children.  In a fifteen-page decision issued on December 13, the court granted the biological father sole legal and physical custody of the couple's daughters, now five years old, emphasizing the importance of their commitment to their children's well-being and their values of tolerance and inclusion.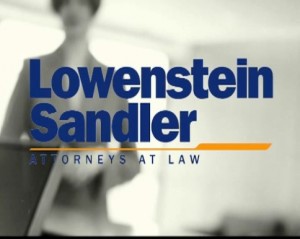 Following a trial that spanned more than a year and included more than 30 days in court, the Honorable Francis B. Schultz of the New Jersey Superior Court concluded that the girls' best interests would be served by placing them with parents who would celebrate their unique histories, noting "The common thread of [the biological father's] testimony was to … explain to the girls (when age appropriate) everything necessary for the girls to understand their origin, their heritage, as well as religion and the [fathers'] same sex [relationship].  Nothing negative about these sensitive issues will be brought to bear upon the children by their father."
In contrast, the court found that the mother and grandmother have "strong feelings about surrogacy and homosexuality" that "will be understood by the girls and will have a very damaging effect on them. It will make them feel ashamed of themselves and this they do not need."
"This decision is a victory for parents, particularly those in non-traditional families, who value diversity and inclusion and pass those values along to their children," said Karim G. Kaspar, senior counsel in Lowenstein Sandler's Litigation Department.
"This important case exemplifies Lowenstein's longstanding commitment to addressing significant social issues through public service," said Kenneth H. Zimmerman, Member of the Firm and Chair of the Lowenstein Center for the Public Interest. "Pro bono service on behalf of children is a cornerstone of the Center's work, and we're pleased that as a firm, we have the opportunity to effect positive change in our communities."
In addition to Kaspar, the Lowenstein Sandler team included associates Natalie Kraner, Jennifer Fiorica and senior paralegal Valerie Taboada.
Source: News Release