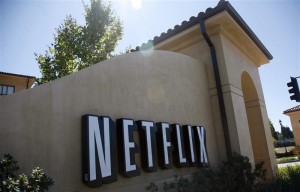 Netflix Inc on Tuesday urged a panel of senators to support legislation that it said would allow the company's U.S. users to share information on Facebook about the TV shows and movies they are watching through Netflix's service.
The movie provider launched a Facebook application last year that makes recommendations for users based on the Netflix viewing habits of their friends also using the social networking site. But the app was not offered to Netflix's U.S. subscribers.
"Unfortunately, we have not elected to offer our Facebook application in the United States because of ambiguities in the Video Privacy Protection Act," the company's general counsel David Hyman told members of the Senate Judiciary Committee's subcommittee on privacy, technology and the law on Tuesday.
The two-decades old law prohibits video providers like Blockbuster from disclosing consumers' video rental information without written consent. Legislators pushed for the law after Supreme Court nominee Robert Bork's video rental records were published in a newspaper during his failed confirmation hearings in 1987.
Netflix has argued that it is unclear under the law whether consumers can give ongoing consent to have information about the movies and TV shows they instantly watch shared.
"The friction that this ambiguity creates places a drag on social video innovation that is not present in any other medium, including music, books and even news articles," Hyman told lawmakers.
Netflix backed legislation introduced by Representative Bob Goodlatte that would amend the law to allow consumers to opt-in on an ongoing basis to share their TV and movie viewing history without needing to consent every time the information is shared. The bill passed the House of Representatives last December in a 303-116 vote.
But Marc Rotenberg, executive director of the Electronic Privacy Information Center, said the bill could gut an otherwise model privacy law, and argued that Netflix's claim that the law prevented integration with Facebook was false.
"It's not just the friends of that individual to whom the specific movie viewing will be disclosed. It's also to Netflix business partners and it's also potentially to law enforcement," Rotenberg said of the House bill's broader implications.
Lawmakers also took issue with how the House bill would amend the Video Privacy Protection Act.
Senator Patrick Leahy, lead author of the 1988-enacted law, characterized the House action as "dominant corporate interests (enticing) a check off in order to receive what may seem like a fun new app or service."
"A one-time check off that has the effect of an all-time surrender of privacy does not seem to me the best course for consumers," he said at the hearing.
Senator Al Franken, chair of the subcommittee which held the hearing, criticized the House bill as it would undo consumers' ability to give case-by-case permission to video companies about what they do and don't want shared.
He also expressed a need for any updates to the law to include language that makes it clear that video streaming histories are covered under the Act, not just rentals of VHS tapes, DVDs and similar materials.
WASHINGTON (Reuters) – (Reporting By Jasmin Melvin; editing by Carol Bishopric)