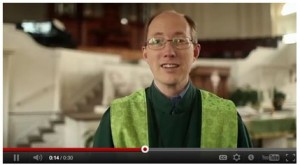 Today the Kentucky Fairness Coalition launched an educational television and web commercial series aimed at raising awareness of the lack of anti-discrimination protections for lesbian, gay, bisexual, and transgender Kentuckians.
The thirty-second spot, which features real-life Kentuckians from across the commonwealth, highlights the 83% of registered Kentucky voters in support of anti-discrimination protections, as shown in a recent survey by The Schapiro Group. Outside the cities of Louisville, Lexington, and Covington, people may still be fired from their jobs, denied housing, kicked out of restaurants or be denied any public accommodation based on their perceived sexual orientation or gender identity.
The television commercial will air initially in central portions of the state, including Richmond and Berea, and continue on in western and eastern parts of Kentucky, covering Hopkinsville, Hazard, Whitesburg, and beyond.
Additional web spots will be released in the following weeks at www.FairnessCoalition.org.