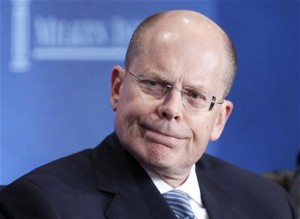 UnitedHealth Group Inc, the largest U.S. health insurer by market value, said it would maintain the health coverage protections included in President Barack Obama's healthcare law regardless of how the Supreme Court rules on the legislation.
The Supreme Court is expected to decide later this month whether to strike down all or portions of the law, Obama's signature domestic policy achievement that was passed in 2010.
The provisions UnitedHealth will maintain include continuing to provide coverage for dependents up to age 26 under their parents' plan.
The company will also continue to offer certain preventive healthcare services without requiring a co-payment, which include annual check-ups, screening for high-blood pressure and diabetes, and immunizations.
UnitedHealth will also continue to forgo lifetime dollar coverage limits on policies.
"The protections we are voluntarily extending are good for people's health, promote broader access to quality care and contribute to helping control rising health care costs," UnitedHealth Chief Executive Officer Stephen Hemsley said in a statement. "These provisions make sense for the people we serve and it is important to ensure they know these provisions will continue."
The other provisions to be maintained include providing clear ways for members to appeal coverage claim decisions; and the elimination of rescissions, which are generally considered to be retroactive policy cancellations, except in the case of fraud.
UnitedHealth, which serves more than 38 million members, said the protections are effective immediately and will be available to current and future plan members.
The law also bars insurers from denying coverage to children up to age 19 with pre-existing medical conditions. UnitedHealth said that while it recognized the value of this provision, "One company acting alone cannot take that step, so UnitedHealthcare is committed to working with all other participants in the health care system to sustain that coverage."
In addition to the insurance protections, the healthcare overhaul law is designed to eventually expand coverage to more than 30 million uninsured Americans. It also adds new regulations and fees to the healthcare industry, particularly health insurance companies.
By Lewis Krauskopf
NEW YORK (Reuters) – (Reporting By Nadia Damouni; Editing by Chris Gallagher)