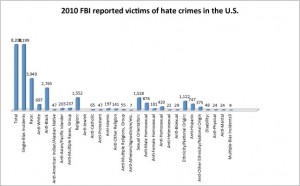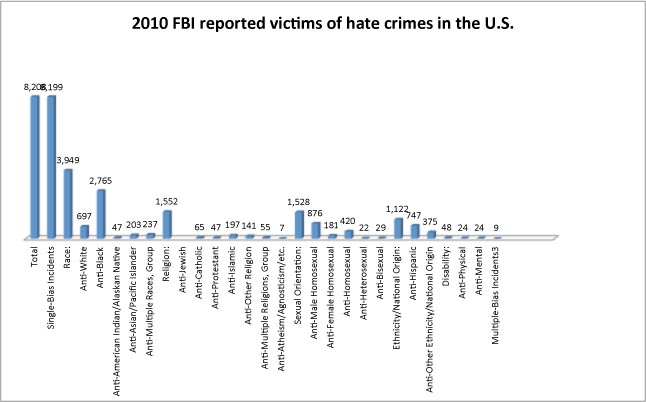 FBI to begin collecting hate crime data on gender identity beginning in 2013
Crimes reported to the FBI involve those motivated by biases based on race, religion, sexual orientation, ethnicity/national origin, and disability. Currently, the FBI does not collect data on hate crimes committed on the basis of gender identity.  Under the Matthew Shepard and James Byrd, Jr. Hate Crimes Prevention Act, the FBI will begin collecting this data in 2013 and will report these statistics beginning in 2014.
HRC and partner organizations have worked with the FBI to implement changes to hate crimes data collection since the passage of the Act in 2009, assisting in updating the agency's crime reporting form and training materials to include gender identity.
"We commend the FBI for recognizing the needs of transgender Americans, who face violence at alarming and disproportionate rates," added Griffin.  Hate crime data will help law enforcement agencies better understand how to serve and protect the LGBT community."
FBI Hate Crimes Statistics can be viewed at: http://www.fbi.gov/about-us/cjis/ucr/hate-crime/2011.