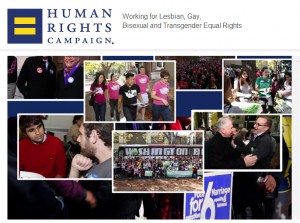 Human Rights Campaign (HRC) President Chad Griffin released the following statement regarding the nomination of Sen. John Kerry to be Secretary of State:
"We commend President Obama's decision to nominate Sen. John Kerry to be the next Secretary of State. Sen. Kerry has been a trailblazer in the fight for LGBT equality, both domestically and internationally. His leadership in repealing the HIV travel ban, as well as his steadfast support for employment non-discrimination protections and addressing the needs LGBT homeless youth demonstrate his dedication to equality and to the rights of LGBT people worldwide.
"The State Department's unwavering commitment to LGBT people around the world under the leadership of Secretary Clinton has been exemplary. We look forward to even more progress, including growth of the Global Equality Fund and continued support for the human rights of LGBT people, as Sen. Kerry takes the helm."
Sen. Kerry has consistently scored a 100 on HRC's Congressional Scorecard, which rates members of Congress on their support for issues of lesbian, gay, bisexual and transgender equality.