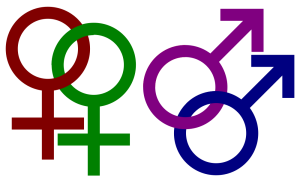 In the light of Jason Collins' coming out to the world and his former fiancee, the question arises, "What about her …or the partner or spouse of anyone who discloses he or she is really gay? What's the straight partner's side of the story?"  The Straight Spouse Network, an often invisible ally, offers support to anyone discovering their spouse/partner is lesbian, gay, bi-sexual or transgender.
Straight spouses/partners are men and women who are or once were married to or partnered with LGBT people. When the spouse/partner comes out, the straight person is devastated, feeling betrayed, and sexually rejected. Most family members and friends, even professionals and clergy, do not appreciate the pain of the straight person. Unless someone has walked the pathway of having a spouse/partner come out, they can't understand. Each straight wife, husband or partner has to heal the wounds caused by the unexpected disclosure and deal with their own identity crisis in isolation.
When spouses/partners find the Straight Spouse Network and its personal, confidential support system and research-based information, they begin to heal their personal trauma. They also become aware of the larger issue of homophobia that caused their partners to enter a traditional marriage in the first place.
"Anti-gay attitudes and behaviors in communities across the country also affect the straight spouse/partner," says Kathy Callori, Executive Director of the Straight Spouse Network. "They and their children too, are stigmatized or isolated in social, professional or religious groups. They often fear their LGBT partners will lose their jobs or community status if they come out publicly."
For information about the Straight Spouse Network and how you can help them continue to help spouses heal and grow in understanding, see http://www.straightspouse.org.
SOURCE Straight Spouse Network