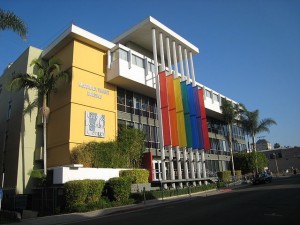 Stoli Group (USA) and the  L.A. Gay & Lesbian Center today announced a three-year partnership to fight inequality by investing in the development of LGBT leaders domestically and around the globe.
Under the partnership, Stoli will donate $300,000 to support the Center's Leadership LAB (Learn, Act, Build): a program that helps current and future LGBT leaders and allies throughout the country and around the world to develop critical leadership skills. The aim of Leadership LAB is to prepare the next generation of LGBT leaders to effectively advocate for equal rights, build strong organizations, and fight anti-LGBT ballot measures.
"Over the last few years we've experienced tremendous gains in freedom and equality for LGBT Americans, but there is still much work to be done, especially in states where organizing for LGBT equality remains very challenging," said Lorri L. Jean, Chief Executive Officer of the L.A. Gay & Lesbian Center.  "And while we're also making gains internationally, there have been big and significant setbacks.  Extremists, acknowledging they're losing the battle here, are expanding their influence in other countries by demonizing LGBT people and attacking our freedoms. Their influence must be countered. This extraordinary commitment by Stoli Group USA sets a terrific example for all corporations."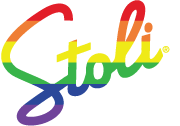 "Our position at Stoli is clear. We stand with the LGBT community in the fight for equality, and are proud to be working with the L.A. Gay & Lesbian Center to make our joint vision possible," said John Esposito, President, Stoli Group USA. "Through our strategic partnership we hope to harness the power of our global community, cultivating leaders on a local level in the U.S. to create meaningful change throughout the world."
The Center's Leadership LAB initiatives strengthen LGBT leadership capacity in the U.S. and abroad, providing mentoring, internships, training, and on-the-ground staff support in select communities that are strategic in advancing LGBT equality.
About the L.A. Gay & Lesbian Center
For more than 40 years, the L.A. Gay & Lesbian Center has been building the health, advocating for the rights and enriching the lives of LGBT people. We serve more LGBT people than any other organization in the world with services ranging from primary medical care to cultural arts programs; from housing homeless youth to hosting life-enriching programs for seniors. Learn more at lagaycenter.org.
About Stoli Group (USA), LLC
Stoli Group (USA), LLC is the North American subsidiary of SPI Group, recognized globally for pioneering heritage and the outstanding Stolichnaya® brand of premium vodkas. With its inception in January 2014, New York-based Stoli Group USA reflects significant growth investment in the U.S. market by parent company SPI Group and will drive the brand forward through new marketing, sales and brand innovation. Internationally distributed Stolichnaya vodkas are bottled in Latvia and are known for award-winning flavor and impeccable clarity. Considered a trailblazer in the vodka industry, Stolichnaya vodka defines the benchmark for quality with meticulously crafted liquid that meets the highest Alpha Spirit standard. The Stolichnaya brand portfolio includes Stolichnaya® Premium Vodka, ultra-premium elit™ by Stolichnaya®, Stolichnaya® 100 Proof Premium vodka, the super-premium Stolichnaya® Gold and Stolichnaya® Flavored Premium vodkas including Ohranj™, Razberi™, Vanil™, Citros™, Peachik™ and Hot™. For more information visit www.stoli.com or follow on Facebook at www.facebook.com/stoli and on Twitter @Stoli.
SOURCE Stoli Group (USA)