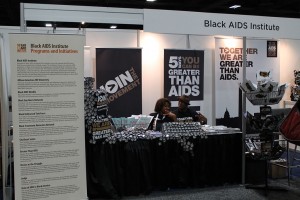 Friday, February 7 th, is National Black HIV/AIDS Awareness Day (NBHAAD). It's an opportunity for the nation to take a look at the AIDS epidemic in Black America from a uniquely and unapologetically Black point of view.  Given the demographics of the AIDS epidemic in this country, this is a very important day.
In response to the magnitude of the AIDS epidemic in Black America and the expanding HIV/AIDS health disparities between Black Americans and other racial ethnic groups, the Black AIDS Institute (BAI) has developed a coordinated comprehensive national program for National Black AIDS Awareness day.
BAI's Black Treatment Advocate Networks (BTANs) are hosting Pre-exposure Prophylaxis (PrEP) forums in eight cities—Atlanta, Baton Rouge, Ft. Lauderdale, Jackson, Little Rock, Los Angeles, Minneapolis, and Oakland—to raise awareness and educate our communities about PrEP.
PrEP is a treatment for people who are not infected with HIV, that uses one of the antiretroviral treatments that people with HIV/AIDS use, to prevent acquisition of the HIV virus. In clinical trials, when used properly, PrEP reduced the risk of getting HIV by over 90 percent. That is huge!
BTAN Los Angeles, in partnership with the Magic Johnson Foundation and JWCH Institute, is sponsoring a free forum called "Black Love, Safe Love" hosted at the Bayou Grille located at 1400 N. La Brea, Inglewood, CA.  Free HIV testing will be offered.  Refreshments will be served and music will be provided by D.J. La Vell.  Ample free parking is available.
Involving local businesses and elected officials and local leaders in efforts to confront AIDS is critical to ending the AIDS epidemic in Black communities.  BAI, in partnership with Car Pros Kia of Carson and JWCH Institute are hosting a press conference with elected officials to talk about the role of local businesses in fighting HIV, from 12 to 2:00 pm at Car Pros Kia, 21243 S. Avalon Blvd in Carson.
Free HIV testing will be offered to the public.  Scheduled speakers include Congresswomen Maxine Waters, Janice Hahn, and Karen Bass, Carson Mayor Jim Dear, Carson City Council members Mike Gibson and Lula Davis-Holmes, and Phill Wilson, President and CEO of the Black AIDS Institute.  There will also be a raffle for a 2014 Kia Forte and a five-day carnival cruise.
Car Pros Kia of Carson, the leading Kia dealership in the United States, has chosen fighting HIV/AIDS as one of its primary ways of giving back to the community.  "We live and work in this community," said Alabama Lovett from Car Pros Kia.  "AIDS is devastating this community and not enough is being done.  Joining in this fight is what good corporate neighbors are supposed to do."
35 years into this epidemic, there are still alarming rates of new HIV infections in this country. Roughly 50,000 Americans are infected with HIV every year and 69 percent are Black.  In many parts of the country, 1 in 2 Black gay men are already HIV infected—and many of them don't know it.
"The combination of treatment as prevention—with the possibility of reducing transmission of HIV by over 90 percent—and PrEP—with the possibility of reducing acquisition of HIV by over 90 percent—has the promise to break the back of the HIV epidemic in our community. That's a conversation we must have," said Phill Wilson.
If you look at the AIDS epidemic in Black communities, you would not know that we have the tools to end the AIDS epidemic in America.  Most Black Americans are unaware or have misinformation about the new tools that could change the trajectory of the AIDS epidemic in our community and dramatically reduce their risk of HIV infection.
Given the epidemic in Black communities, we need to know everything we can possibly know about all of the potential tools available to us in order to make informed rational decisions about which tools to use in which circumstances.
For more information about National Black AIDS Awareness Day, call (213) 353-3610 or email Assistant@BlackAIDS.org.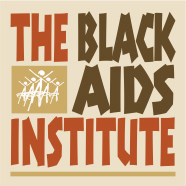 About the Black AIDS Institute
Founded in May of 1999, the Black AIDS Institute is the only national HIV/AIDS think tank in the United States focused exclusively on Black people. The Institute's mission is to stop the AIDS pandemic in Black communities by engaging and mobilizing Black institutions and individuals in efforts to confront HIV. The Institute interprets public and private sector HIV policies, conducts trainings, offers technical assistance, disseminates information and provides advocacy and mobilization from a uniquely and unapologetically Black point of view. www.BlackAIDS.org
SOURCE Black AIDS Institute