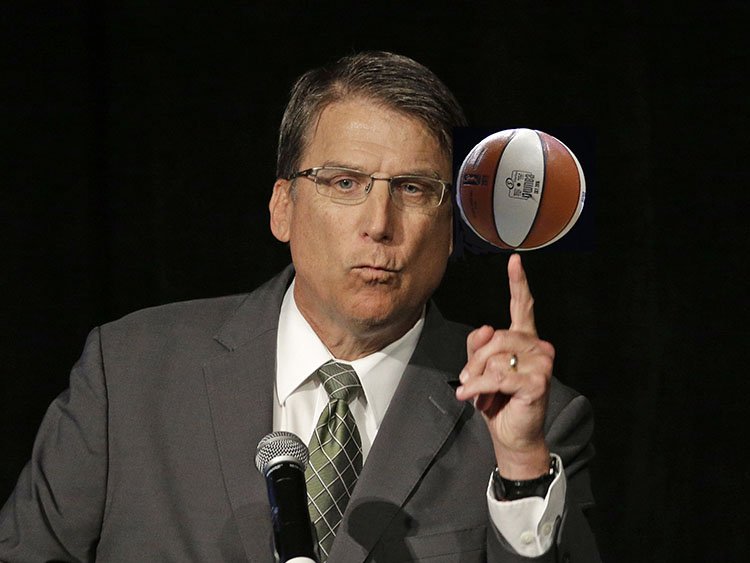 The NBA All-Star Game's exit from North Carolina because of a law limiting protections for LGBTQ people represents some of the worst publicity yet for Republican Gov. Pat McCrory's re-election campaign, even as he dismisses the move as political correctness gone too far.
The 2017 event's departure from Charlotte deprives the state of an estimated $100 million economic impact and comes after the law prompted PayPal and Deutsche Bank to cancel plans to add hundreds of jobs. The law known best for its restrictions on transgender bathroom access looms large in an election season that includes one of the nation's most closely watched governor's races.
On Friday, McCrory told Charlotte radio station WFAE that the NBA's decision was "total P.C. B.S."
"It's an insult to our city. It's an insult to our state. And I think it sets a dangerous precedent of the corporate sports and entertainment elite basically asking for a quid pro quo on legislation or else they'll deny their service," he said.
Full story:
Source: Gov. McCrory blames 'total P.C. B.S.' for loss of $100M All-Star game