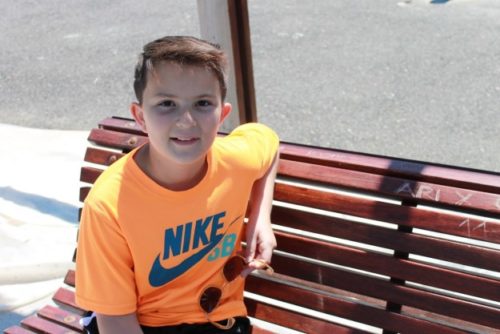 When Ari Bowman stepped to the podium to address the East Penn School District board, no one (except his mother) expected what would come next. After he finished, he got a standing ovation and a handshake from the superintendent who vowed his support for transgender students.
Last month ninth-grade student Sigourney Coyle told the board that she was uncomfortable changing in the locker room during gym class with a fellow classmate who is a transgender girl. But it's video of Bowman's speech that's been viewed thousands of times now.
"What it really boils down to me is a penis is still a penis whether covered in skirts or pants," Coyle's mother told the board. "I don't feel comfortable with students physically male and female in the same locker room."
"I change in the boy's locker room and I have seen zero genitalia, which is why I do not understand why people would make the assumption that a transgender girl would accidentally reveal herself in the locker room," Bowman countered in his speech.
The seventh-grader told board members that he started using male pronouns in fifth grade and recounted his own bathroom experience at school. When he was in first grade, the girls wouldn't let him use the bathroom because he was too masculine and boy-like.
Full story:
Source: 12-year-old trans boy's incredible speech to school board goes viral