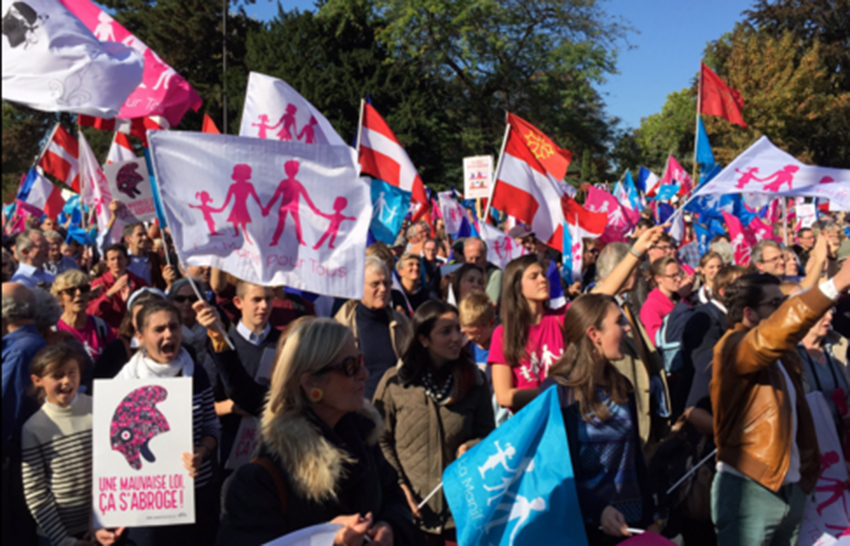 Thousands marched with the aim to repeal same-sex marriage in France.
It was legalized in 2013.
The protest, organized by Manif Pour Tous, wishes to put marriage equality back on the debate floor as France begins the campaign cycle for the presidential elections in May.
The anti-same-sex marriage campaigners, who held signs like 'A father and a mother – it's normal' and 'In 2017, I will vote for the family.'
While Manif Pour Tous claim 200,000 people attended the march, which went from Place de la Concorde to the Eiffel Tower, police told France 24 it was more like 24,000.
In an attempt to prevent a repeat of violence at previous homophobic protests, streets were sealed off and people were searched, with a total of thirteen arrests made including for drugs possession and offensive weapons.
Jean-Frederic Poisson MP attended, as well as the Marion Marechal-Le Pen, the niece of extreme right-wing National Front leader Marine Le Pen. Le Pen has committed to reviewing the same-sex marriage law if she is elected president.
Full story:
Source: Thousands march to repeal same-sex marriage in France after three years of it being legal