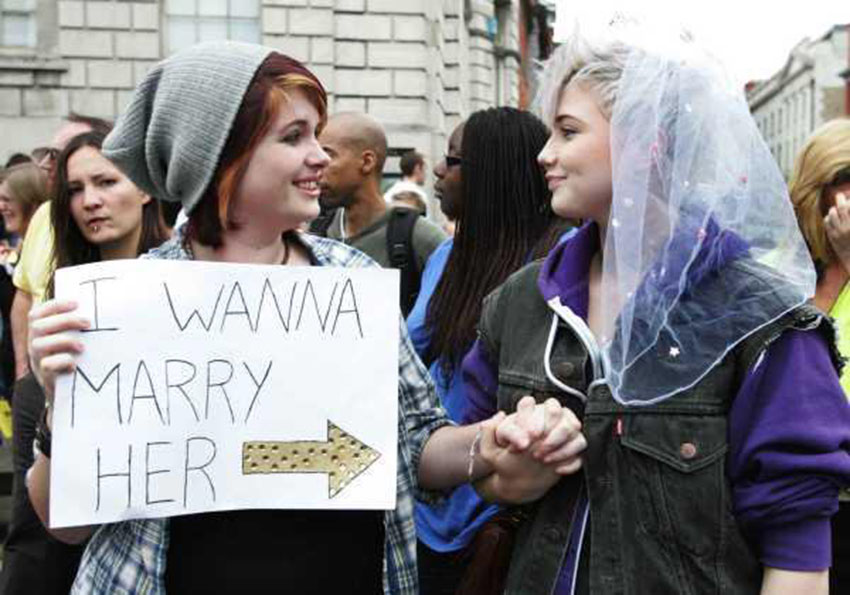 Nearly one in three adults in a global survey believe same-sex couples should be allowed to marry.
In research conducted with almost 100,000 people in 65 countries, it found 32% of people said same-sex marriage should be legal.
45% said it should not be legal, and the remaining 23% replied they did not know.
The International Lesbian, Gay, Bisexual, Trans and Intersex Association said the breakdown shows how deeply continents and regions are divided.
Only 19% of Africans and 26% of Asians said they approved of same-sex marriage, compared to 35% in the Americas, 41% in Europe and 56% in Oceania.
Other findings were:
Source: One in three people globally believe same-sex marriage should be legal