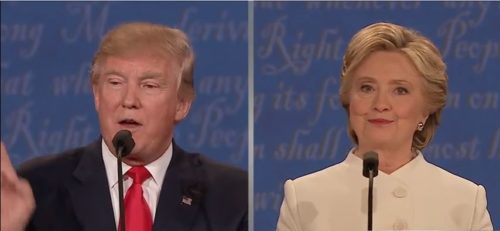 Hillary Clinton and Donald Trump debated on Wednesday for the final time before the election, with Fox News' Chris Wallace moderating.
LGBTQ rights, which had so far gotten little attention, came up early in the debate during a question about the Supreme Court. Trump voiced his support of appointing far-right justices like the late anti-LGBTQ Judge Scalia during the second debate.
"We need a Supreme Court that will stand up on behalf of women's rights, on behalf of the rights of the LGBT community," Clinton said.
Full story:
Source: In final debate LGBTQ rights are major topic, Trump might not concede