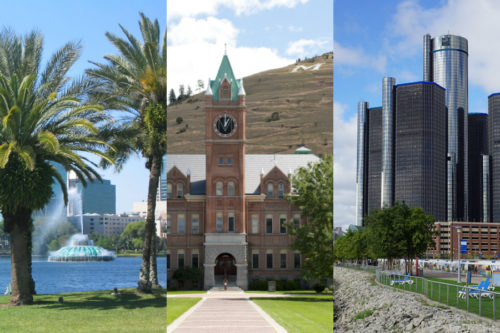 Orlando, Missoula, and Detroit are among the cities that received a perfect score in this year's HRC Municipal Equality Index.
A record 60 U.S. cities earned a perfect rating in this year's Human Right's Campaign ranking of LGBT-friendliness, including 22 in states lacking LGBT nondiscrimination laws.
Every year, the Human Rights Campaign evaluates U.S. cities for its Municipal Equality Index. This year, it gave special recognition to those cities without statewide protections that rated 85 or higher out of 100, dubbing them All Star Cities.
Full story:
Source: These are the most LGBT-friendly cities in the United States