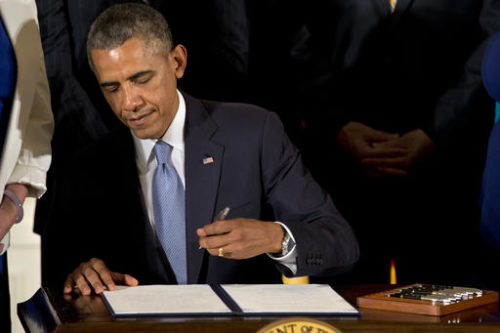 WASHINGTON (AP) — While the world was watching America's gay rights transformation, the Obama administration was pursuing a quieter mission to try to export the same freedoms overseas to places like sub-Saharan Africa, Latin America and eastern Europe.
The U.S. has deployed its diplomats and spent tens of millions of dollars to try to block anti-gay laws, punish countries that enacted them, and tie financial assistance to respect for LGBT rights. It was a mission animated in part by former Secretary of State Hillary Clinton's declaration that "gay rights are human rights."
Yet the U.S. encountered occasional backlash, including from some rights groups that said public pressure by the West made things worse.
"I walked into a very backward environment in 2009," said Susan Rice, President Barack Obama's national security adviser and former U.N. ambassador. In an Associated Press interview, Rice said both the U.N. and U.S. had avoided taking on the issue.
She argued that despite a cascade of pressing global crises, the White House had tried to "deal with the urgent and deal with the important, and even if the important is, some might say, optional, it's important."
Full story:
Source: Obama's legacy: A quiet mission to export LGBT rights overseas