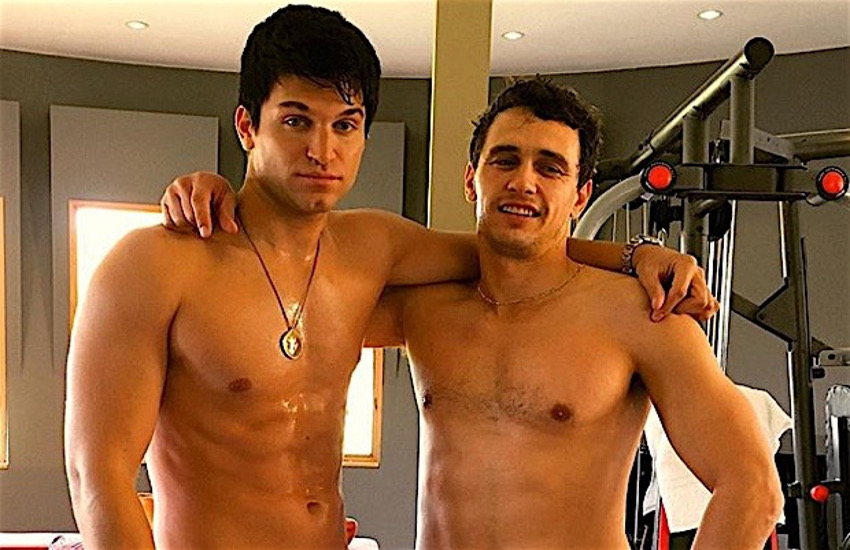 The chemistry between on-screen lovers James Franco and Keegan Allen is clearly on display in a new clip from King Cobra.
'You got everything baby,' Franco's gay porn producer character tells his boyfriend and leading man.
A shirtless Allen is pouting that he's not as big a star as Brent Corrigan.
Franco dismisses Corrigan (played in the movie by Garrett Clayton) as a 'f*****g twink' who will soon be a washed up 'twunk.'
But in this movie set in the world of gay porn, they end up seeing Corrigan as their vehicle to big bucks.
The pair are so determined to get him for their next gay porn movie that they are even willing to kill a rival producer to get Corrigan out of his exclusive contract.
Full story & video clip:
Source: WATCH: James Franco coins the word 'twunk' in new clip from King Cobra