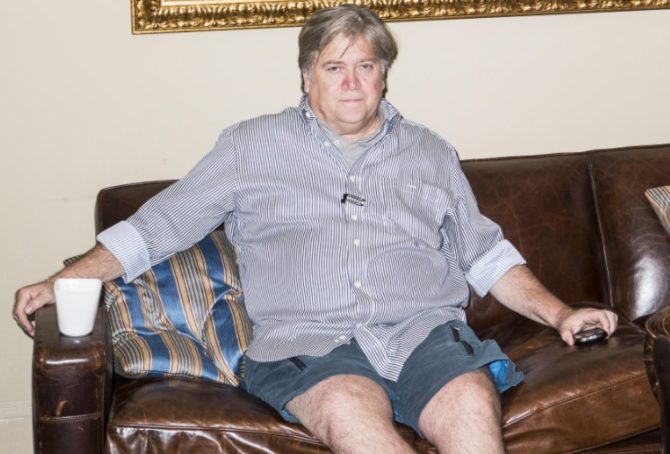 In August, Donald Trump brought on Steve Bannon as his new champaign manager, and oh how we winced. Bannon, as chairman of Breitbart Media — the self-described "platform for the alt-right" — helmed Breitbart.com, a populist outlet that regularly dips into anti-immigrant, anti-feminist, antigay rhetoric, all with a casual relationship to facts and evidence.
Well lucky us — as newly appointed "top advisor," Bannon will soon share the title of "second most powerful person in the Trump administration" with chief of staff Reince Priebus.
This is not small potatoes. Aside from the likely list of left-leaning organizations blasting Bannon, even some Republicans are raising a red flag.
"The racist, fascist extreme right is represented footsteps from the Oval Office," said John Weaver, a Republican strategist who ran the presidential campaign of Gov. John Kasich of Ohio and previously advised Senator John McCain of Arizona. "Be very vigilant, America."
How information gets to a president is tricky business. Trump has selected two clear gatekeepers — right-hand men with a proven antigay track record. Let's not forget that as chairman of the RNC, Priebus oversaw the most antigay platform the Republican party has ever adopted.
And as a reminder of where Bannon comes down on LGBTQ issues, let's revisit the 10 most antigay headlines from his brainchild, Breitbart.com:
Full story:
Source: 10 Most Antigay Headlines Overseen By Trump's Top Advisor, Steve Bannon