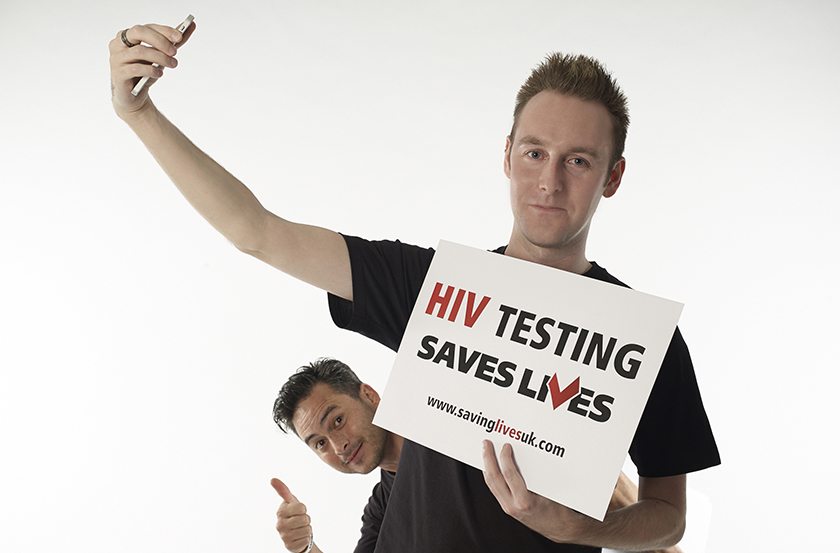 Today 16 people in the UK will be told that they're HIV positive, and 16 the day before that, and 16 tomorrow as well.
Sixteen lives turned upside down, but at the same time that's 16 people taking control of their health.
National HIV Testing Week starts tomorrow (19 November) and will see NHS services and charities the length and breadth of the UK going out and making an extraordinary effort to get you to test for HIV. But why?
Because, according to the latest data from Public Health England, there are still 20,000 people in the UK who are HIV positive and don't realise it.
Out of the approximately 110,000 people living with HIV in our country, myself included, nearly one in five of them don't know that they have HIV.
We're not great at testing here in the UK. We're amazing at looking after people once they're diagnosed, with some of the best rates of retention in care and getting people treated and undetectable. But the first hurdle, the testing hurdle, is where we fall down.
So why is that? We have access to free GUM clinics, we have postal sampling schemes, we have at home instant tests, we have community testing, we have more GPs and hospitals offering testing than ever before. So why are we still so bad at going to get tested? The answer, sadly, is stigma.
Stigma is borne out of fear, and that fear is borne out of lack of understanding – and it's an easy place for any person or society to fall into. All you need for stigma to flourish is the unknown, in this case a virus, and a lack of appropriate education.
Full story:
Source: 16 people will test positive for HIV today and that will save their lives