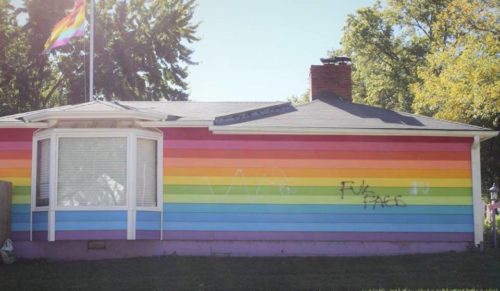 Equality House, the rainbow painted symbol of tolerance and acceptance across the street from the Westboro Baptist Church, is under attack by antigay extremists and they are calling for the LGBTQ community to stand up and fight back.
As we previously reported, Equality House has been shot at as well as defaced with a slur.
Equality House founder and Planting Peace president Aaron Jackson has taken to Facebook to encourage the LGBTQ community and allies to stand up against the increase in harassment, intimidation and attacks that are being reported in the wake of a Donald Trump presidential win.
Full story:
Source: Equality House founder calls for action in wake of hateful attacks