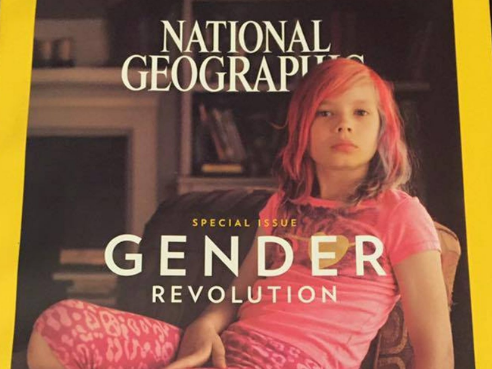 The January 2017 issue of National Geographic is a special issue focusing on the "gender revolution" and features a 9-year old transgender girl who is believed to be the first trans person on the publication's cover.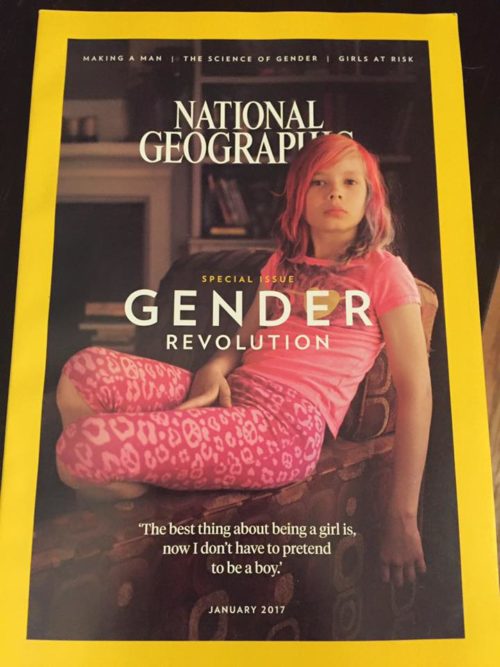 Facebook
"The best thing about being a girl is, now I don't have to pretend to be a boy," the cover quote reads.
Avery Jackson, the child on the cover, inspired the idea for Planting Peace's trans safe space house, which sits next to the Equality House. Both are across the street from The Westboro Baptist Church.
While landing on the cover of a major magazine might go to some people's heads, Avery is keeping it all in perspective.
"When I said the magazine had arrived and I wanted to show her 'her cover,' she said 'Mom, it isn't my cover. It's a cover for all transgender people,'" Avery's mother, Debi Jackson, told LGBTQ Nation.
"I'm not sure what gets to me more…seeing Avery rock a major magazine cover on behalf of the beautiful trans community or seeing my husband try to stifle his proud-daddy tears as he reads all the wonderful feedback about her," Debi Jackson wrote on Facebook.
She shared the good news in a popular Facebook group of Hillary Clinton supporters called Pantsuit Nation.
"We were really excited about this issue, thinking it would come out right as Hillary was about to be inaugurated," she posted, New Now Next reports. "But positive trans stories are even more necessary now."
Full story:
Source: National Geographic puts first trans person on cover and she's 9 years old