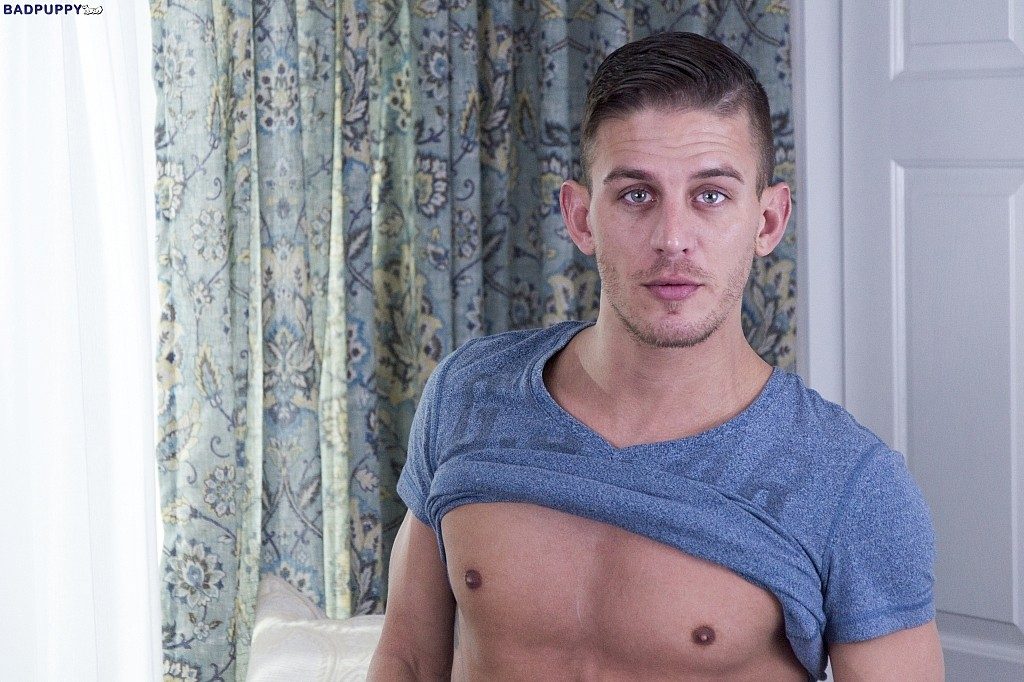 Alexander Gustavo, an adult film actor who performed in dozens of gay, straight, and bisexual films from studios like Hot House, NextDoor, Kink, Men.com, and Pride Studios, took his own life on Saturday. The cause of death was a self-inflicted gun shot wound, according to the site Str8upgayporn (work-unfriendly, link provided at end of story).
To @adultworkmales : Alexander Gustavo #R18+ Real #handsome #fit #pornstar #photo @Alexanderprnstr for @Badpuppy at https://t.co/Q4uiDZM1GM pic.twitter.com/huFj5DoKAj

— R18+ Male Models (@MaleModelStudio) December 7, 2016
The site reports that Gustavo's body was found by Jaxton Wheeler, also an adult performer and Gustavo's roommate, co-star, and friend.
Said Wheeler to Str8upgayporn: "I've lost friends, but for it to be my best friend; he was like my brother. We really enjoyed working together…he looked out for me and I looked out for him. To know that he didn't say one thing to me, didn't reach out, [and] to find him with his girlfriend and her son following right behind me. It just keeps playing over and over in my head."
Full story:
Source: Gay Adult Film Actor Alexander Gustavo Takes His Own Life