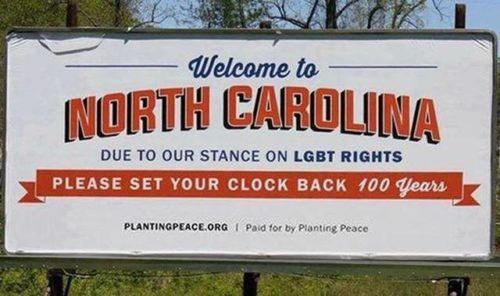 RALEIGH, N.C. (AP) — North Carolina's legislature is reconvening to see if enough lawmakers are willing to repeal a 9-month-old law that limited LGBT rights, including which bathrooms transgender people can use in public schools and government buildings.
House and Senate members planned to meet in the capital Wednesday for a special session two days after the Charlotte City Council gutted an ordinance that in March led the Republican-controlled General Assembly to pass House Bill 2, known by some as the "bathroom bill."
For months, the state's Republican leaders had said they were willing to consider repealing the law if Charlotte acted first to undo its expanded anti-discrimination ordinance. But the mayor and most council members, with the support of gay rights groups, had been unwilling to do so in the name of equality.
The Democrat-controlled council didn't act until Monday, two weeks after GOP Gov. Pat McCrory conceded the gubernatorial race to Democrat Roy Cooper.
During the race, Cooper blasted McCrory over the law he signed and its fallout — job losses, canceled concerts and sporting events — contributed to McCrory's narrow defeat. Cooper, the attorney general for the past 16 years, helped broker Charlotte's cooperation in the deal and said during the campaign he wanted HB2 repealed.
Although House Speaker Tim Moore and Senate leader Phil Berger said earlier this week that they "would take up the repeal of HB2" in a special session, uncertainty over exactly what lawmakers will do remains. The legislature has shown a willingness to go its own way, despite intense outside pressure to scrap the law.
Full story:
Source: North Carolina lawmakers meeting today to consider HB2 repeal