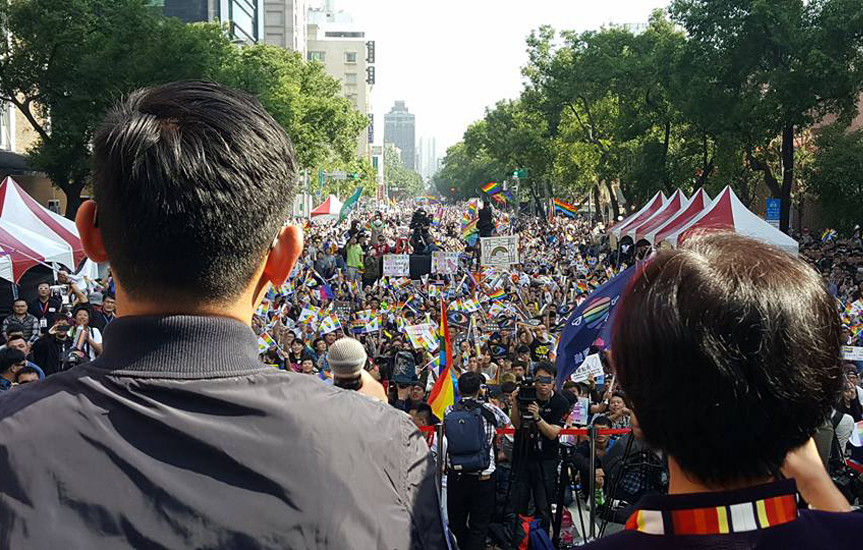 A Taiwan legislative committee approved preliminary amendment to the Civil Code that could lead to the legalization of same-sex marriage.
Different versions of an amendment to the Civil Code were carefully reviewed on Monday and includes rights and duties that will involve same-sex couples.
The amendment to Article 927 adds another paragraph to the current 'an agreement to marry shall be made by the male and the female parties themselves' that states 'an agreement to marry between people of the same sex shall be made by the two parties involved'.
Democratic Progressive Party lawmaker and chairman Yu Mei-nu said that concluded versions will be sent for further party caucus negotiations.
Four proposed readings have to be passed and this is only the second. The first reading was held on 8 November.
According to Chinese Nationalist Party lawmaker Jason Hsu the following two readings could happen by mid-2017 if obstacles during future negotiations can be bypassed.
Tens of thousands of demonstrators both for and against same-sex marriage gathered outside parliament in Taipei on Monday morning to voice their opinions on the matter.
It is estimated that there were more than 30,000 participants supporting the bill and 4,000 opposing it.
Full story:
Source: Taiwan takes another step towards legalizing same-sex marriage