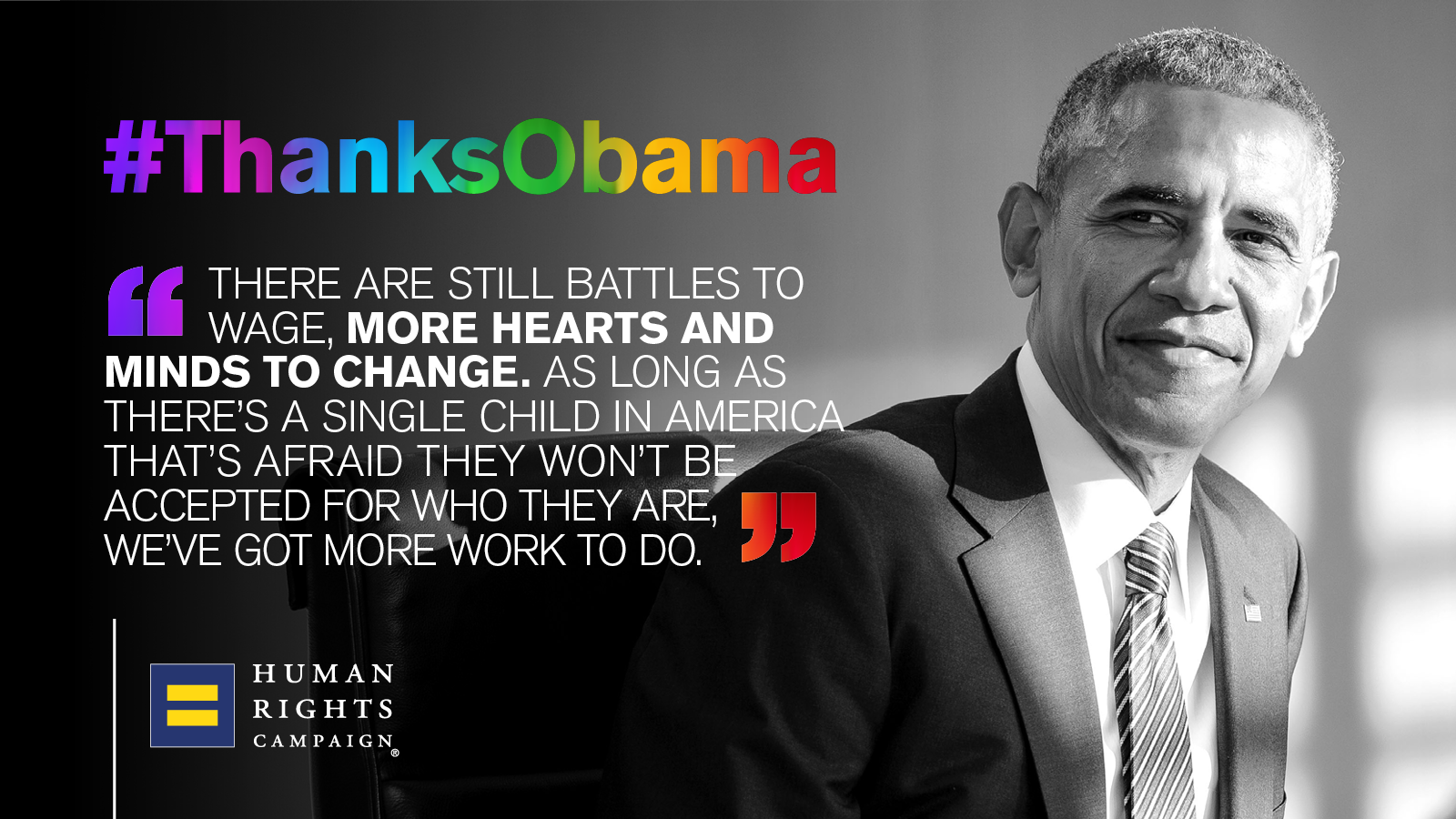 Viewed in full, Barack Obama's legacy of achievement for LGBTQ people is unmatched by any president in American history. We've accomplished landmark victories from the courts to Congress, and through the implementation of executive policies that advance basic fairness.
As we prepare for Obama's departure from the Oval Office in the coming month, we take a look back at some of the most impactful ways his Administration has advanced the cause of equal rights for all Americans — no matter who they are or who they love.
Here are a few of our favorites:
#1. President Obama signed into law the Matthew Shepard and James Byrd, Jr. Hate Crimes Prevention Act. The law gives the Justice Department the power to investigate and prosecute bias-motivated violence by providing the Justice Department with jurisdiction over crimes of violence where a perpetrator has selected a victim because of the victim's actual or perceived race, color, religion, national origin, gender, sexual orientation, gender identity or disability.
#2. In an interview with ABC News' Robin Roberts, Obama endorsed marriage equality. He said after speaking with own LGBTQ staff members, military service members — as well as his wife and daughters, Obama said he "just concluded that for me personally it is important for me to affirm that I think same-sex couples should be able to get married."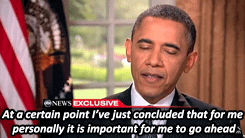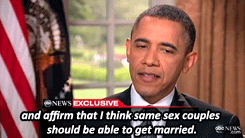 #3. President Obama relegated America's "Don't Ask, Don't Tell" ban on gay and lesbian service members to the dustbin of history. For 17 years, the law prohibited qualified gay and lesbian Americans from serving in the armed forces and sent a message that discrimination was acceptable. Obama's DADT repeal meant that gay and lesbian Americans eager to serve their country, but unwilling to compromise who they are as individuals could, for the first time ever, serve openly.
Full story:
Source: #ThanksObama: 20 Important Moments for LGBTQ Progress