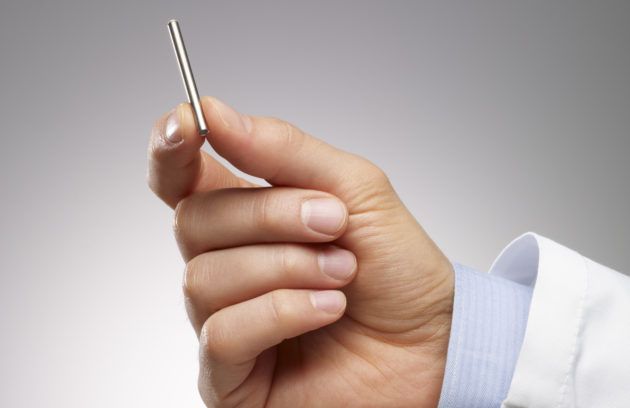 A Massachusetts-based pharmaceutical company has announced that it has secured $206 million in equity funding to help it develop a subcutaneous device to deliver a daily dose of PrEP.
PrEP is a daily dose of anti-retroviral medicine to help prevent the user becoming infected with HIV. Those currently on PrEP have to take a tablet each day.
Boston's Intarcia Therapeutics has developed the Medici Drug Delivery System: a matchstick-sized implant that is inserted beneath the skin and delivers a small, daily dose of medication.
Intarcia's carrying out research to see how the device – a mini-osmotic pump – can be used to treat chronic illnesses. Top of its list is Type II diabetes and HIV.
In its latest funding announcement, it says $140 million is coming from the Bill & Melinda Gates Foundation.
This will comprise of $50 million in investment, followed by $90million in milestone-based grants related to the HIV prophylactic program.
The Foundation, set up by the billionaire tech entrepreneur and his wife, works to eliminate preventable diseases among some of the world's poorest societies. This includes HIV in Africa and other parts of the world.
Its stated goal is: 'to accelerate the decline in HIV infection worldwide and save lives by ensuring expanded and simplified HIV treatment and improved and effective use of interventions to prevent new infections.'
Full story:
Source: Bill and Melinda Gates invest $140million in PrEP pump device to protect people from HIV infection