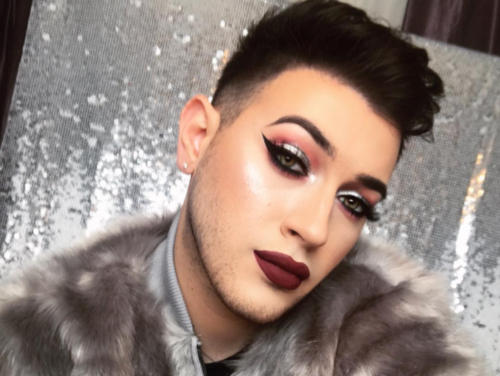 First, there was CoverGirl's teenage cover boy and now another gay man known for his makeup tutorials is promoting Maybelline's mascara.
Manny Gutierrez, known as Manny MUA to his 2 million YouTube followers, was the first male to be featured on Maybelline's Instagram page.
Can't believe @Maybelline posted me on Instagram 😭😍 I think I'm the first boy they've ever posted! We're breaking boundaries guys! 🌙😍

— Manny MUA (@MannyMua733) March 17, 2016
And he recently starred in two new Maybelline promotional videos alongside female influencer Shayla Mitchell.
In an interview with PEOPLE after being named The Ultimate Influencer at the magazine's Ones To Watch party, Gutierrez said that while creating a YouTube channel is easy, putting himself out there can sometimes be hard. Still, he encouraged readers to remain confident.
"I've gone through all of it, I've literally heard every single name in the book be told to me," he recalled. "So don't be discouraged by anyone, as long as you're confident in yourself and just keep doing what you're doing."
Full story:
Source: Gay YouTube star Manny MUA becomes Maybelline's first male model