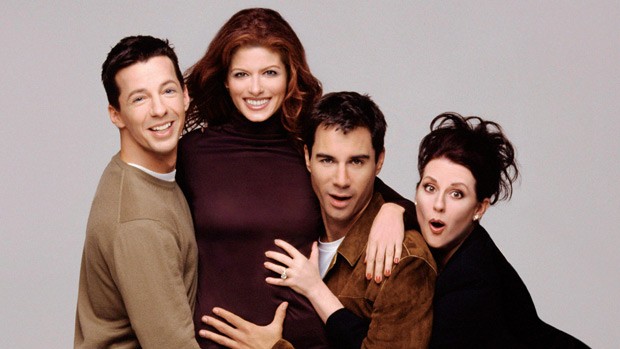 Well, it's official: As of Wednesday, NBC has ordered ten new episodes of Will & Grace that will reunite series stars Eric McCormack, Debra Messing, Sean Hayes, and Megan Mullally. As Entertainment Weekly reports, they'll each be airing during their 2017-2018 TV season.
The new comes following lots of speculation, and some hemming and hawing from Messing, who said "nothing beyond talks" after Leslie Jordan said the project was indeed moving forward, which indeed it is.
Mat Mutchnick and David Kohan, the original series creators, will be the showrunners and executive producers. Legendary director James Burrows will direct every episode, as he did during the show's original 8-season run. He'll also executive produce.
Related: Do We Really Need A "Will & Grace" Revival?
According to NBC entertainment Chairman Robert Greenblatt:
"We're thrilled that one of the smartest, funniest, and most defining comedies in NBC history is coming back. This groundbreaking series for everything from gay rights to social and political commentary — all disguised as a high-speed train of witty pop culture — is coming back where it belongs."
According to Mutchnick, "Dave and I are absolutely thrilled about the opportunity to write what Will, Grace, Jack and Karen are thinking about in 2017."
Read more: It's happening: NBC just ordered 10 new "Will & Grace" episodes