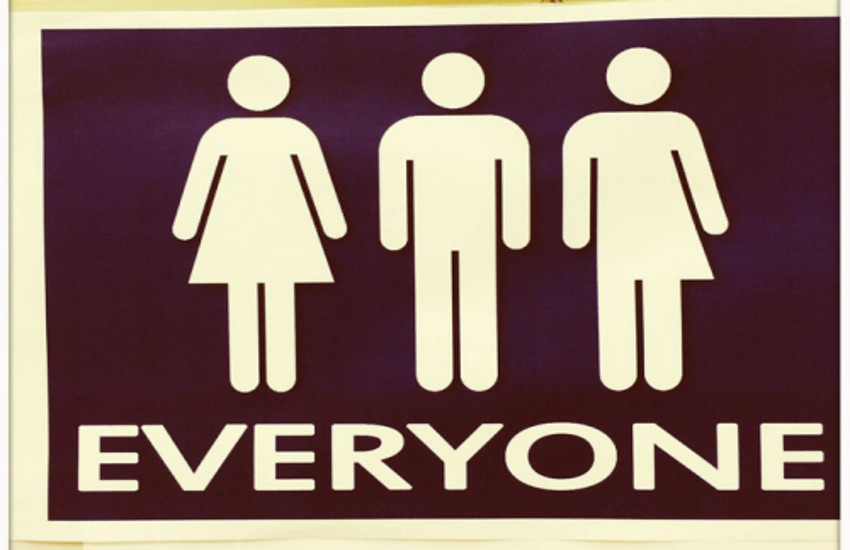 Yelp has revealed a new way to fight against the transphobic 'bathroom bills'.
Businesses will able to be filtered by whether they have a 'locking, single-stall bathroom' that is 'accessible to persons of any gender'.
'This is one of the [first] times we've integrated any type of public policy or social stance into our products,' Rachel Williams, Yelp's Head of Diversity and Inclusion, tells Mashable.
'Conversations started to happen internally about how uncomfortable people are with what's going on in the world today in our country with people's civil liberties and rights. Our product team wanted to help out and get involved.'
The app will introduce the ability to search for businesses by 'gender neutral restrooms', similar to how you can search for businesses that are wheelchair accessible or whether it has parking.
Yelp will depend on both business owners and patrons to help collect the information.
The business review site announced the new feature as part of its amicus brief supporting trans student Gavin Grimm. The high school senior sued his local school board in Arizona for denying him use of the boys' bathroom.
Williams added: 'At Yelp we thrive on inclusion and acceptance, and we hope that our support for Gavin's case and the addition of this new business attribute will help our friends in the LGBTQQIA community.'
Source: Yelp will now let you know where is the nearest gender-neutral bathroom